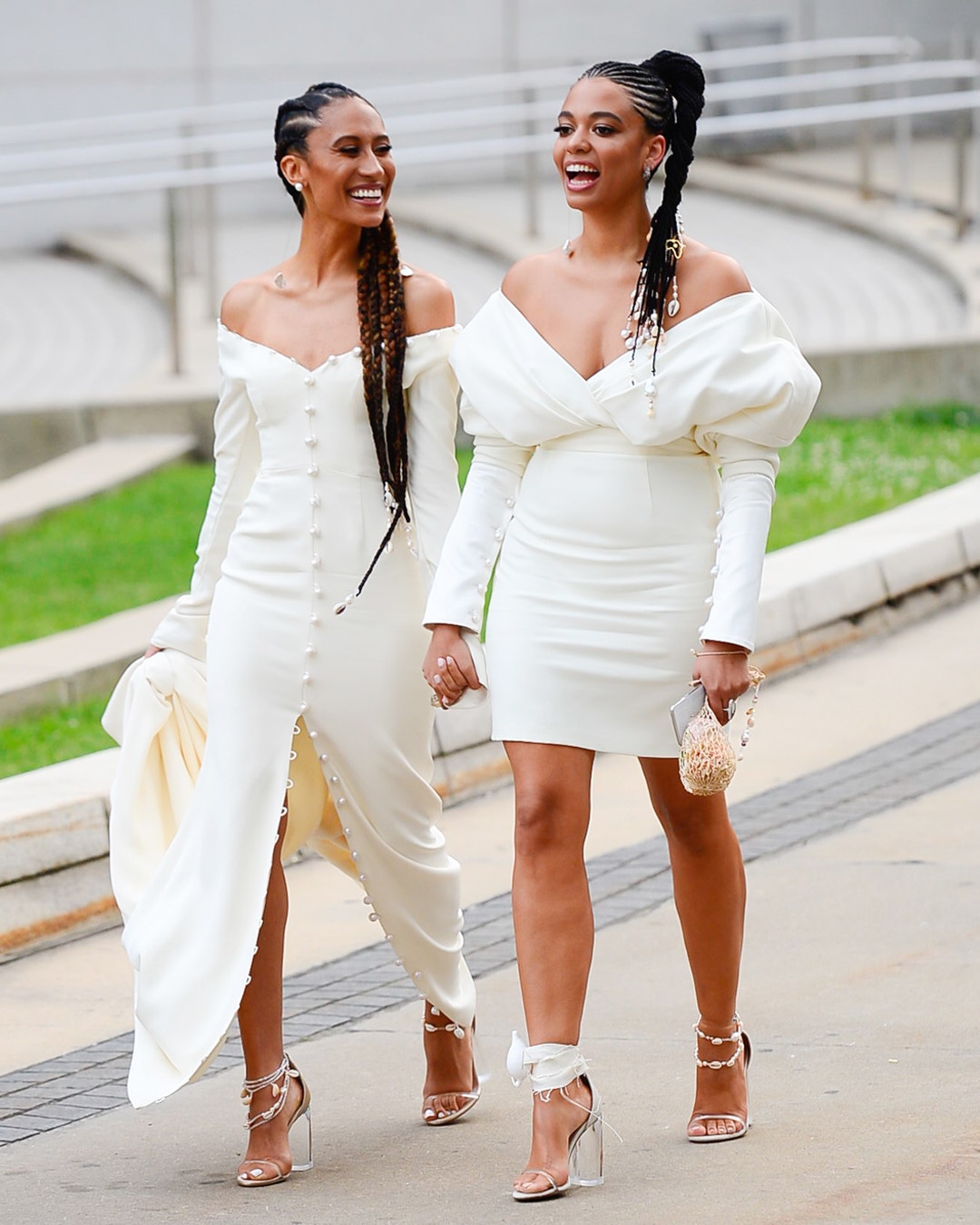 Raymond Hall/GC Images
The CFDA Awards was a big night for designer Aurora James.
By the end of the night, the Brother Vellies designer would find out if she would be the first African-American woman to receive the CFDA Emerging Talent Award, which has built a reputation for setting up new designers for success. Past recipients include Jason Wu, Alexander Wang, Brandon Maxwell and Zac Posen—all of which are household names with an undeniable red carpet presence. 
For the designer, who won the CFDA/Vogue Fashion Fund in 2015 (yes, she's been on their radar for awhile), the moment signifies another step for her sustainable clothing line and innovative business model that equitably shares African fashion design with the world. Her company takes a stance that African artistry isn't only for outdoor markets—it belongs in Saks, too.
"I figured that if I created Brother Vellies it would be a good vehicle to preserve traditional African artisanal techniques and also create jobs for people—that also tied back into the celebration of their own cultures," she explained to Vogue Italia.
How do you prepare for such a big night? Clearly, you invite someone who understands your journey and cares for you, a.k.a. your BFF.
Enter journalist and E! correspondent Elaine Welteroth, who took to Instagram to rave over Aurora and her work.
"Her efforts to celebrate the elegance, the glamour, and the dignity of indigenous culture doesn't go unnoticed," she said in a post. "We see you! And every single day your work is bringing a sense of pride and dignity not just to your customers, but the women whose lives you've changed for the better with @brothervellies."
The former Teen Vogue Editor-in-Chief met Aurora prior to the event, so the culture-shifting duo could get ready, anticipate a groundbreaking moment and even sing Solange's "Don't Touch My Hair," while swinging their cowrie shell and pearl-embellished cornrows in the air.
Sounds like BFF goals, right? Check out a behind-the-scenes, realtime look at what went down prior to the CFDA Awards below!
Although Aurora didn't win at the ceremony, Elaine was there to cheer her on: "Thank you for doing the work. Keep going. We need more of you!"
This is why they're the ultimate BFFs.