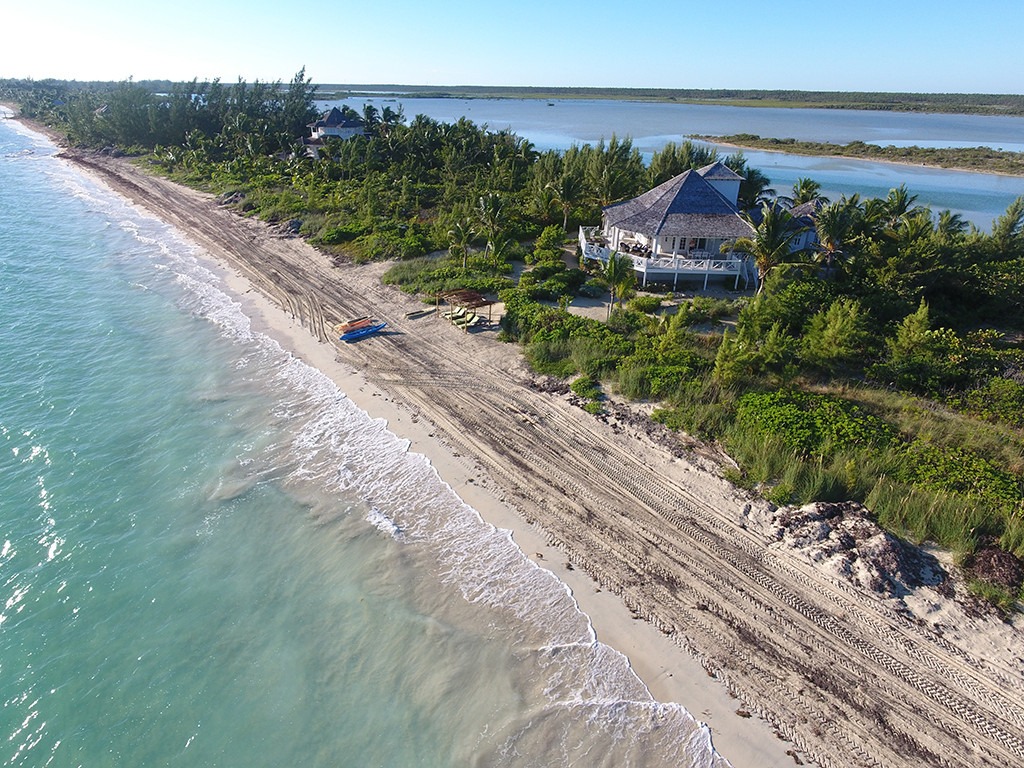 Booking.com
When all the wedding toasts have been made, the champagne flutes emptied and the last dance danced, the bride and groom finally get to relax. Or at least that's the eventual plan.
Maybe the festivities continue the next day with a brunch, like the one Jessica Simpson and Eric Johnson had for everyone who'd made the trek up to San Ysidro Ranch for their four-day wedding weekend in 2014. Or perhaps the guests have planes to catch, like the luggage-toting, oversize-sunglasses-wearing VIPs filing out of their hotel in Florence the morning after Kim Kardashian and Kanye West tied the knot. And sometimes the newlyweds themselves have to go back to work right away, as Prince Harry and Meghan Markle did last month, and Kate Middleton and Prince William opted to do in 2011.
While the image of a bride and groom fleeing their wedding reception in a shower of rice and driving off into their future in a car sporting a "Just Married!" sign, tin cans clinking behind them, is a classic, that's not really how the fanciest or most famous among us roll these days. Not least because that's a really conspicuous way to travel.
When celebrity newlyweds are ready to go on their honeymoon, be it the day after the wedding or weeks—or sometimes even months—down the road, the ideal scenario, whether they're Clooneys, royals or reality stars, is one in which no one finds out where they were until they're already back home.
Even those ubiquitous feet-in-the-sand pics that celebs love posting on Instagram from an undisclosed beach are only telling a tiny fraction of the story. "Somewhere tropical" does not a fully conceived itinerary make.
"Noooo, I can't tell you!" Hannah Jeter (née Davis) squealed when she revealed to E! News in 2016 that she and husband Derek Jeter were embarking on a second honeymoon—though the couple had already been loving their premarital honeymoon life on Jeter's spread on St. Thomas, in the Caribbean.
"Going somewhere they can bring minimal security to and not worry about people seeing them has been of the utmost importance," a source told E! News in April about Harry and Meghan's honeymoon plans, which had only just been booked at the time. The insider denied reports that the couple, who camped out under the stars in Botswana for their third date, were planning to visit Namibia, and then postnuptial reports were speculating that Jasper National Park in the Canadian Rockies (Canada being where they first met) will be their destination. 
However, a rep for their rumored destination told ET Canada, "Though Fairmont Jasper Park Lodge has a longstanding history of serving as a royal retreat, we can confirm that the couple is not currently booked for a stay. We are declining further comment at this time, as our top priority is always the safety and privacy of all of our guests. We appreciate your understanding."
So while it's going to be difficult for the Duke and Duchess of Sussex to just disappear into the wild, they're still going to do everything they can to keep the trip just between them (and the possibly dozens of people who will help execute the covert op) until inevitable word gets out.
"The couple have asked that their privacy be respected during their honeymoon," a Clarence House spokesman said in 2011 when Kate and William embarked on their honeymoon just a few weeks after their April 24 wedding, after implying that they were delaying the trip for much longer while Will finished his air ambulance pilot training. "We are not confirming, and we are not commenting, on speculation on where they may be going on their private honeymoon, we are just confirming that they have gone."
The Daily Mail was already reporting that the Duke and Duchess of Cambridge were bound for the Seychelles, but they opted for a remote villa on North Island, only reachable by helicopter, and therefore a nonstarter destination for paparazzi.
Meanwhile, islands with accommodations that require a small boat or private air transport to get to are obviously popular with the celebrity set if they truly want to get away from it all.
An eight-passenger plane ferried Pippa Middleton and husband James Matthews to their honeymoon last year on Tetiaroa, a French Polynesian atoll once owned by Marlon Brando—hence the name of its only resort, The Brando—that's a 15-minute flight from Tahiti Fa'a'a international airport. According to Skylark.com, a stay in a 1,033-square-foot, one-bedroom villa starts at $8,153 for two nights, and a two-bedroom villa will set you back $16,301. But rest assured, the WiFi is free, and an all-inclusive package includes food, champagne, activities such as bicycling and whale watching, and spa treatments. 
Let's just say, no paparazzi are renting their own villas next door, which is why Leonardo DiCaprio, Beyoncé and Jay-Z, and Michelle and Barack Obama have all frolicked there.
While Brando himself passed away in 2004, it doesn't hurt to have friends in high, island-owning places—celebs are regularly gallivanting on Richard Branson's Necker Island in the British Virgin Islands—or at least to know someone who owns a home in an exotic, beachfront destination ("um, yes, hello, is this Derek and Hannah Jeter...?").
Miranda Kerr and Evan Spiegel, for instance, stole away right after their May 2017 wedding to Laucala Island in Fiji, where Red Bull founder Dietrich Mateschitz owns one of the resort island's 25 villas, where the model and Snap Inc. co-founder reportedly stayed.
Serena Williams and Alexis Ohanian chose Kamalame Cay, located just off the Andros Great Barrier Reef in the Bahamas, for their honeymoon in November—a destination they were able to enjoy in peace and then help promote for Booking.com, just as they were wrapping up their week in paradise.
Ohanian brought his own drone, so the aerial footage of their $35,000-a-week oceanfront villa was authorized.
While their arrangement may feel a little commercial, famous couples understandably might want to accept all the help they can get to keep their plans under wraps. Considering all the moving parts, between the pilots/captains/drivers and wait staff and concierges and valets and guides, etc. all of whom theoretically pose a threat of bean-spilling, couples won't pick a place that doesn't fully respect and protect their guests' privacy. And beforehand they enlist only those they've trusted with their R&R lives.
"We are often the people to put them in the car" and send them on their way, either after the party or after brunch the next day, says celebrity wedding and event producer Marcy Blum, whose planning services extend to making sure her high-profile clients take off for their honeymoons as organized—and as discreetly—as possible. 
Blum tells E! News that she and her team work with some "fabulous companies" that make sure the tickets travel documents are in order, the luggage gets where it needs to be—which is often aboard a private jet—and the accommodations are ready for everyone involved upon arrival. 
Sure, lots of primo resorts are happy to let the world know afterward—with the couples' permission—that some stars were staying there, be it in Cabo San Lucas, Turks and Caicos, a game reserve in Africa, the South of France or a lodge in Montana.
Regular people are welcome there too, after all...
However, there is a reason you do keep seeing a lot of the same places when a star's honeymoon story is finally told.  
Like William and Kate and supposedly on the recommendation of Brad Pitt, George and Amal Clooney picked the Seychelles for their honeymoon as well, following their star-studded 2014 wedding weekend in Venice, Italy.
They're so good at getaways, just a couple days after the Tourism & Culture Minister of the Indian Ocean archipelago told the Telegraph they were there, The Sun was reporting that the newlyweds were  enjoying each other's company at their new home in London. It's not as if they couldn't have fit in a little of both, but what an Ocean's Eleven-caliber switcheroo.
George and Amal's snapshots are for their eyes only, but thanks to Julianne Hough, we got a from-land (and rear!) view of the Seychelles' Frégate Island when she and Brooks Laich honeymooned there last July. (Hey, if there's no one on your honeymoon island except you, your beloved and some hotel staff—share away.)
After romping on the beach, the couple flew to Kenya's  Angama Mara resort overlooking the Maasai Mara National Reserve, where a picturesque safari adventure can cost about $21,000.
"I think the big trend, especially for the more luxe couple, is that they'll take several trips," Jennifer Spector, Director of Brands for wedding registry and planning site Zola, tells E! News.
And while we might call Hough's a maxi-moon, many couples are also taking "mini-moons," Spector says, "where right after the wedding the'll go on a shorter trip, maybe someplace closer like the Caribbean or Hawaii," depending which coast they're on, "and then they'll wait and plan a bigger trip for when they have more time."
Which is why brides- and grooms-to-be shouldn't forget to register for luggage, which will help husbands and wives go near and far in style (and ensure that the newlyweds are symbolically starting their married life together as a matching set).
While Hawaii remains a timeless favorite, and Greece is climbing the ranks among European countries, the endless options for bellissimo weather, sightseeing, luxurious accommodations and amazing food has made Italy perhaps the most popular destination for both celebrities—even though there's a greater chance they'll be spotted ("paparazzo" is an Italian word, after all)—and civilians.
Alicia Vikander and Michael Fassbender took the wedding pill in Ibiza and then spent their honeymoon at an intimate three-room B&B in Romeo and Juliet's hometown of Verona, in northeast Italy. After the couple had quietly departed, presumably, the son of the owners of the Relais dell'Abbazia noted in a comment on an Instagram photo that the actors had stayed there.
Jim Parsons and Todd Spiewak honeymooned in Capri, Maksim Chmerkovskiy and Peta Murgatroyd picked Lake Como, and Amy Schumer and Chris Fischer started off in Milan before crowd-sourcing recommendations for what they should see in Venice. But this is really nothing new. Lauren Conrad and William Tell stole away to Sicily in 2014, while Jimmy Kimmel and Molly McNearney spent their 2013 honeymoon in Portofino, with Jordan Peele and Chelsea Perretti following suit in 2016. LeBron and Savannah James toured the country as well after tying the knot in 2013.
"Italy is not overrated," Allison Williams declared to E! News in 2015 after she and husband Ricky Van Veen returned from their jaunt around the country, which included stops in Naples and the Amalfi Coast. She admitted she had been reluctant to become "one of those people."
"I can't even, like, it's hard to describe without sounding obnoxious because I've always thought all my friends who like love Italy and talk about it are kind of obnoxious, but now I'm one of those people because it's as if we just discovered it and it's the oldest culture," the Get Out star gushed. For the record, she didn't find the food overrated, either.
But there's a reason why an at-first undisclosed tropical paradise (may it be Kauai, Tahiti or Malibu) remains the most popular destination for celebrity honeymoons.
"When you take the average person, who is already exhausted—unless you haven't been working or are the world's most relaxed person—you're going to be so tired after your wedding, more tired than you've ever been in your life, just from the emotional exertion," Marcy Blum tells E! News. "You really want something, at least for the first couple of days, where you can just chill."