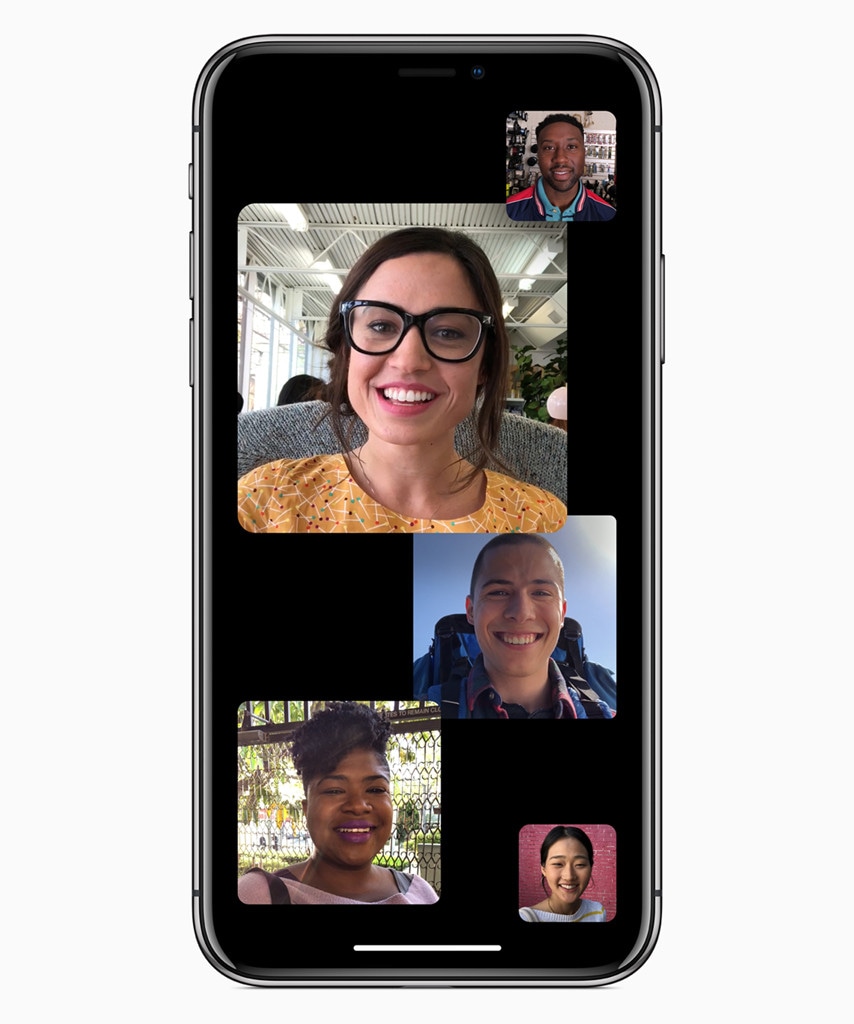 Apple
You and 31 of your closest friends are officially in luck! Group FaceTime is finally here. 
At its WWDC gathering on Monday, Apple unveiled the many features included in iOS 12, which launches in September. Included in the highly-anticipated rollout is the ability to video chat with multiple users at once (32 to be exact). Group FaceTime will be integrated into iMessage, meaning settling your group chat's Friday night plans just got a whole lot easier. Something tells us your technology averse grandparents will also enjoy the convenience of catching up with the entire fam at once. 
Users can also converse on Group FaceTime with Animoji and Memoji characters, which brings us to yet another exciting addition. 
Emoji is getting a lot more personal with the introduction of completely customizable Avatars. Outfit your very own Memoji with a diverse range of physical attributes—from skin tone to eye shape and brow thickness—and unique personality profiles. From the demos showed during today's conference, Memoji is about to give Bitmoji a run for its money. 
iOS 12 is also upgrading Animojis to include the ghost, koala, tiger and T. rex. Even better, all Animoji and Memoji will detect winks and tongue movement for even more expressive responses. You'll even be able to "react" to someone's message by sending an Animoji or Memoji. No more rudimentary "likes!" Send a singing ghost or winking koala, because why not? 
Ironic much? Apple is actually encouraging its users to spend less time on their devices with a new feature that tracks how often they're using certain apps and websites. Screen Time can break down the total time spent in individual apps, usage across categories of apps, how many notifications are received and how often devices are picked up in daily and weekly Activity Reports. You can also set a time limit for individual apps, and a notification will be sent when the time you've allotted to scroll through Instagram is running out. 
Check out even more iOS 12 features here!