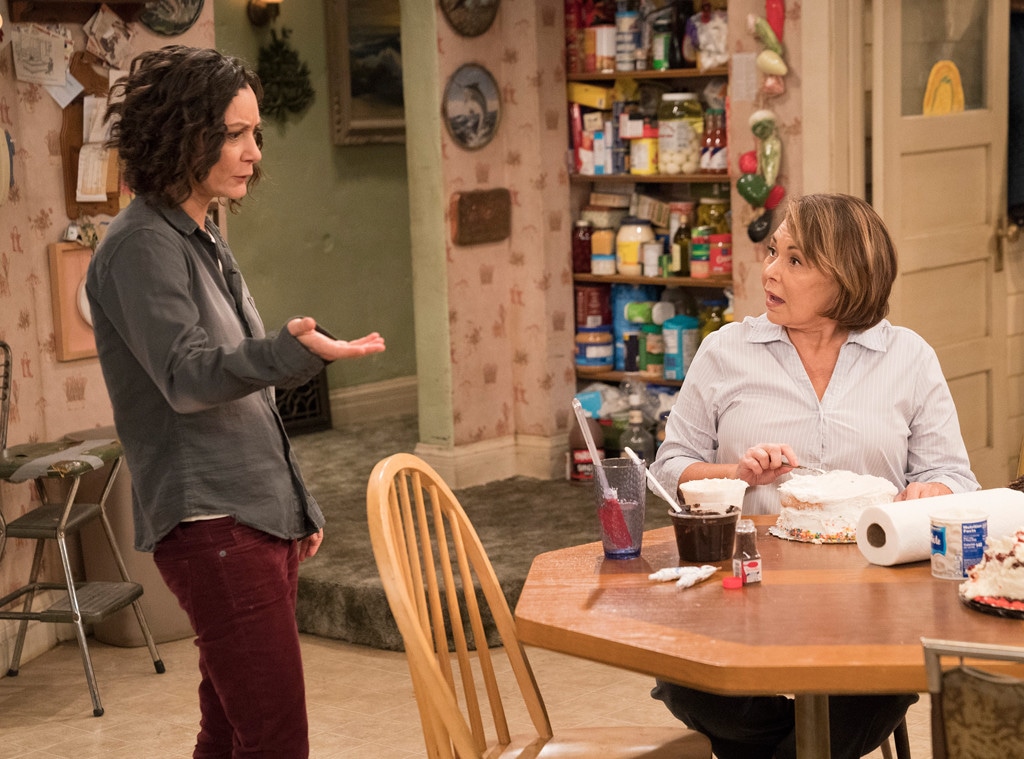 ABC
The shockwaves sent through Hollywood following ABC's cancellation of Roseanne are still being felt. Sara Gilbert, one of the stars and executive producers of the Roseanne revival, spoke out about the surprise cancellation on her CBS daytime chat series The Talk.
"In addition to my statement, I would like to say this has been a very difficult week. A lot of people have been hurt by this. I will say I'm proud of the show we made. This show has always been about diversity, love and inclusion," Gilbert said. "And it's sad to see it end in this way. I'm sad for the people who lost their jobs in the process. However, I do stand behind the decision ABC made."
Hours after Roseanne Barr sent a racist tweet about Valerie Jarrett, a former adviser to President Barack Obama, ABC canceled the show.
"Roseanne's Twitter statement is abhorrent, repugnant and inconsistent with our values, and we have decided to cancel her show," Channing Dungey, president of ABC Entertainment, said in a statement on May 29.
Barr apologized, said she was leaving Twitter, only to return to fan the flames of controversy.
Ahead of the cancellation, Gilbert sent two tweets about Barr's racist comments.
On The Talk, Gilbert's cohost Sheryl Underwood said, "As a black woman who is a comedienne… I'm happy to see that it was done swiftly."
The Talk's Julie Chen also added, "Canceling the show so quickly sent a strong message and the right message."
Roseanne debuted to huge numbers on ABC and quickly received a pickup. It would've been the show's second revival season, its 11th overall.