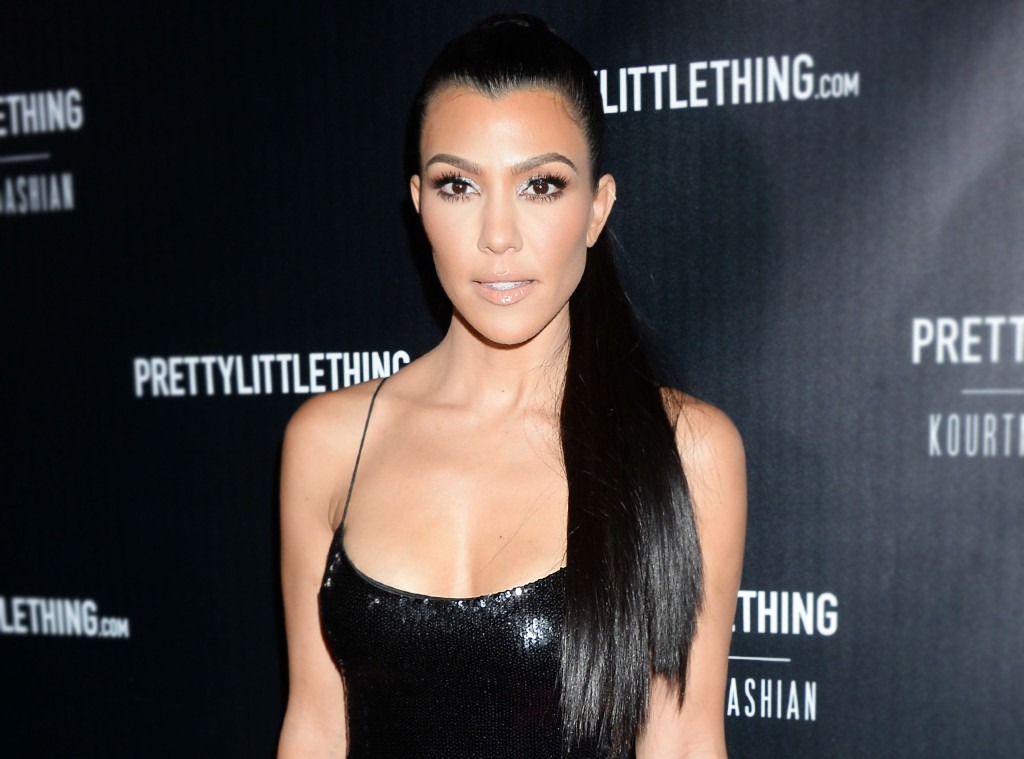 Broadimage/REX/Shutterstock
When it comes to Scott Disick and Sofia Richie's split, Kourtney Kardashian is not surprised. 
The 19-year-old model recently broke up with her 35-year-old reality star beau of roughly a year after he allegedly cheated on her. "Sofia broke up with Scott after the pictures and rumors of his behavior in Wyoming were floating around," a source told E! News over the weekend. "She couldn't take it anymore. Scott has been off the rails recently and is not in a good place. He goes in waves of partying really hard and then will have his good days and it's just very toxic behavior. It's very up and down."
In the midst of Disick's personal drama, he and Kardashian ran into each other at their daughter Penelope's joint 5th birthday party with cousin North West on Sunday. 
"Scott was there and he and Kourtney are fine," a source told E! News. "Kourtney could care less about Scott's personal life and is focused on Scott being a good dad and that's it." The exes share sons Mason, 8, and Reign, 3, in addition to Penelope. 
Kourtney, who broke up with Disick in 2015 after he was photographed partying with other women, knows "exactly who Scott is and what to expect," the source added.
"She isn't surprised in the least bit to hear about Sofia. But, she isn't going to get wrapped up in the drama. It's not like she thought he was going stay with her," the insider continued.
"She did think Sofia was a good influence, but Scott is Scott and if Kourtney couldn't change his ways, then nobody can. She's just rolling her eyes and not getting involved."
As for Richie, the star broke it off as a result of Disick's alleged cheating combined with his partying."She is upset and sad, but feels like she had no choice and she couldn't stand for being cheated on and being in such a toxic relationship," a source previously told E! News. 
"Her dad got to her and was a major influence," the insider added. "He told her enough is enough and she deserves better than this. He told her to come home and she did."
"Sofia was fed up and heavily influenced by friends and family, especially Lionel [Richie], to break it off," another source previously said. "Lionel has warned Sofia to get out while she can and move on."
Meanwhile, Scott appeared to be "unfazed by her decision" and didn't "seem to care too much," a source said.
While they had been talking about moving in together permanently as recently as a week ago, Richie is now staying at her dad's place while she looks for a new home, according to an insider. 
"She is relying on her family for support and they are trying to keep her busy," the source told E! News. "She is spending her time with them and with her close friends."