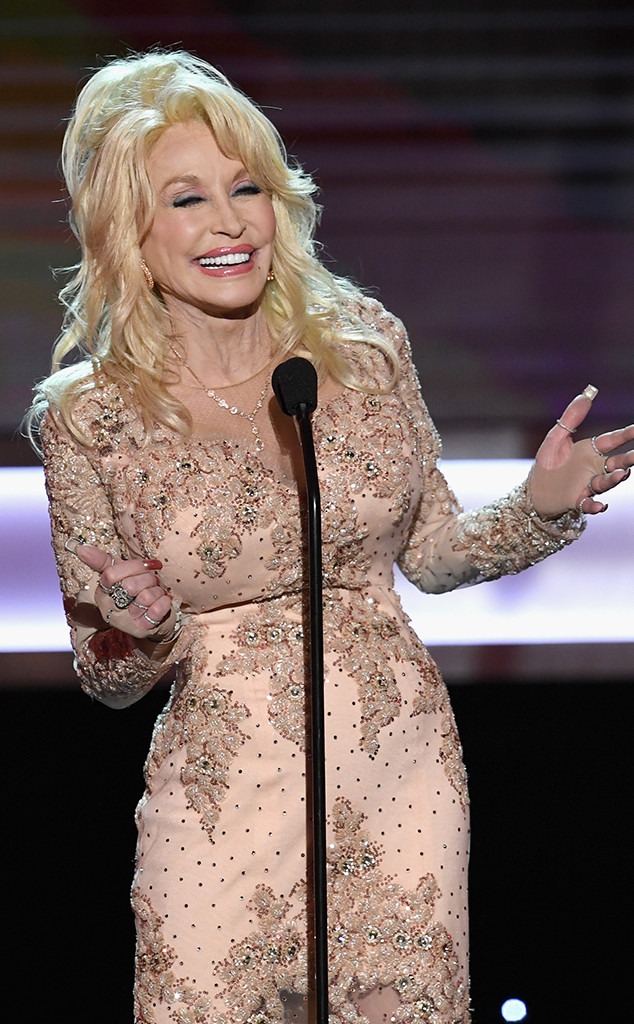 Kevin Winter/Getty Images
Dolly Parton is heading to Netflix.
The singing superstar's Dixie Pixie Productions and Warner Bros. Television are producing eight episodes of a new anthology series of movies based on Parton's songs. Look for them to bow in 2019.
Parton will serve as singer/songwriter and executive producer on the anthology series. She's also set to appear in select episodes.
"As a songwriter, I have always enjoyed telling stories through my music. I am thrilled to be bringing some of my favorite songs to life with Netflix," Parton said in a statement. "We hope our show will inspire and entertain families and folks of all generations, and I want to thank the good folks at Netflix and Warner Bros. TV for their incredible support."
Parton's songs previously came to life on NBC with Coat of Many Colors and Christmas of Many Colors: Circle of Love. Jolene was announced as the next film, but never came together. The Coat of Many Colors movies were ratings hits for NBC. The first movie, which premiered in 2015, had 13 million viewers and a strong 1.8 rating in the 18-49 demographic.
Parton's new pact puts her at Netflix alongside her 9 to 5 costars Jane Fonda and Lily Tomlin. Fonda and Tomlin star in the Emmy-nominated comedy Grace and Frankie. There's long been talk about getting Parton on board for a guest role…maybe now it can actually happen? The trio previously reunited on stage at the 2017 Emmys.
"Hey, well, thank you. Oh that's nice," Parton said when they received a standing ovation at the Emmys. "We appreciate that and personally I have been waiting for a 9 to 5 reunion ever since we did the first one."