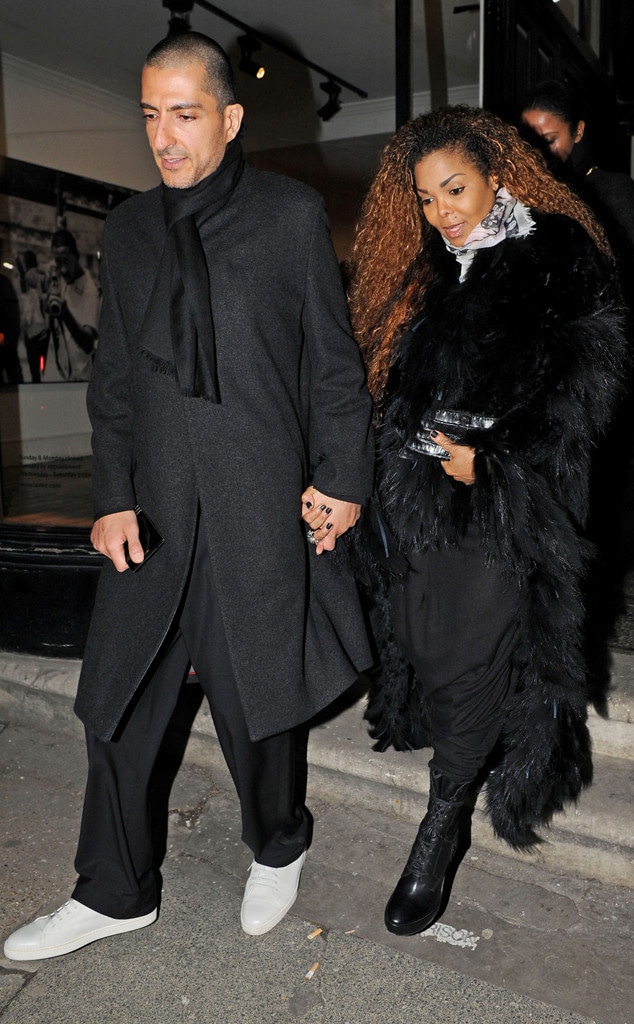 Xposure / AKM-GSI
On Saturday night, Janet Jackson called police to do a welfare check on her 1-year-old son Eissa Al Mana, who was staying with her estranged ex-husband, Qatari billionaire and businessman Wissam Al Mana, at the Nobu Hotel in Malibu at the time, E! News can confirm.
A watch commander with the Malibu County Sheriff's Office tells E! News that police responded to a call shortly before 10 p.m. at the Nobu Hotel, where they were asked to check on the welfare of Jackson's son, who was with his father. 
The police confirmed that Jackson was not on the scene at the time of the incident but that she was at the hotel when the police arrived. The watch commander added that everything checked out okay and when the police left and the child remained at the hotel.
Meanwhile, a source tells us that the custody of the former couple's son is an ongoing process. "They are both looking out for the best interests of their son," they shared.
The singer's brother Randy Jackson spoke to ET regarding the phone call, and the outlet reported that the musician said his sister called 9-1-1 after a nanny who was helping Al Mana care for the child at the time called her. The nanny became frightened by Al Mana's behavior which she believed was aggressive, according to Randy.
Randy claims the nanny was "terrified by his behavior and locked herself in a bathroom, so she could contact Janet." 
Jackson and Al Mana welcomed their son on Jan. 2, 2017. Three months later, the couple announced their split in April 2017 after five years of marriage.
"Janet and Wissam don't see eye to eye on many things," a source tells E! News at the time. "One of the many divorcing factors was their religious beliefs. Wissam and Janet did not feel that they were on the same page when it came to this and the way they wanted their child to get raised. Janet is more of a free spirit than Wissam. Cultural difference and backgrounds played a major role."
A rep for Jackson declined to comment.
E! News has reached to Al Mana via his website.