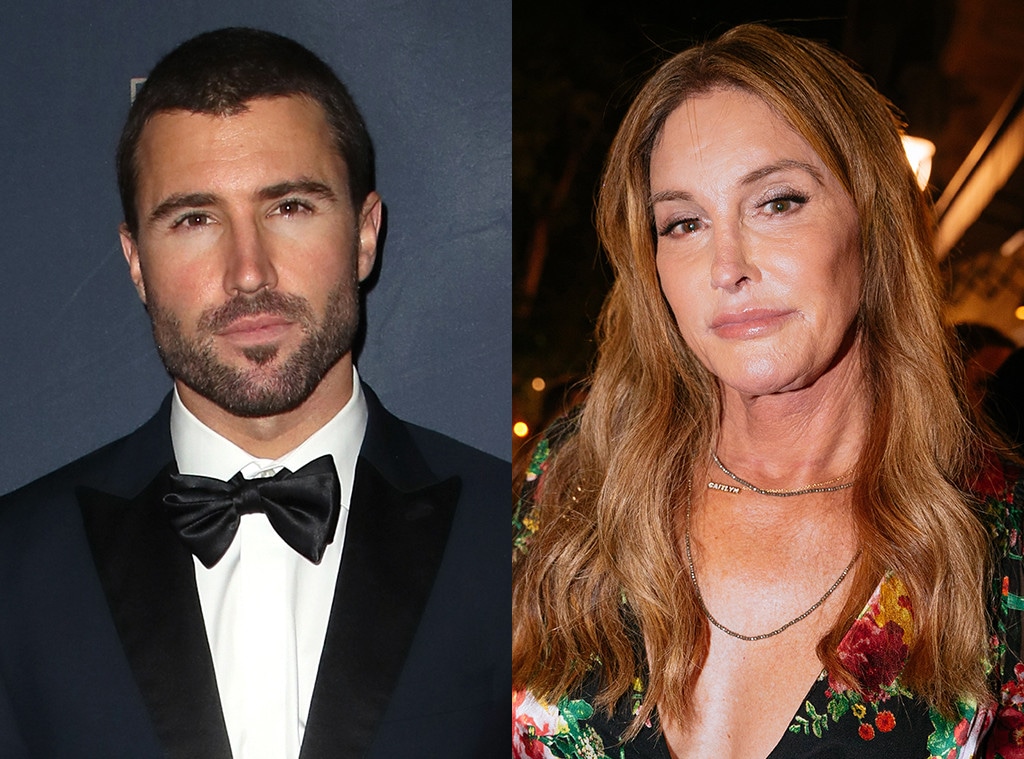 Getty Images
Brody Jenner had lots of love with him but not lots of family when he wed fiancée Kaitlynn Carter in Nihi, Sumba Island, a luxury island resort about 250 miles east of Bali, Indonesia, on Saturday.
E! News can confirm that Kim Kardashian, Kourtney Kardashian, Khloe Kardashian, Kylie Jenner, Kendall Jenner and most surprisingly Caitlyn Jenner were not in attendance. 
Previously, Brody told People that half-sisters Kendall and Kylie had yet to respond to the invitation.
"My two little sisters, we never even heard from them. They never even RSVP'd I don't think," said the former Hills star. "We sent them an invite but we just never heard anything back. Well, they'll be missed. I would have loved to have had them there."
At the time, Brody told the publication that he did get a response from Caitlyn Jenner but did not elaborate on what the response was. Today we got that answer.
But if they weren't at Brody's wedding, where were they?
Thomas Niedermueller/Life Ball 2018/Getty Images
Well, last night Caitlyn was with friend Sofia Hutchins in Vienna, Austria. The reality star attended the LIFE+ Solidarity Gala on Friday night ahead of Saturday night's Life Ball at City Hall in Vienna, Austria. The Life Ball, an annual charity event raising funds for HIV & AIDS projects, was celebrating its 25th anniversary at Vienna's City Hall. 
People previously reported that Caitlyn would not be at the nuptials because of "work commitments that have been set up for months and couldn't be changed in the end."
While her half-brother was getting married, Kylie Jenner had a night out with BFF Jordyn Woods at The Nice Guy in West Hollywood on Friday night for pal Harry Hudson's birthday. The mom showed off her stomach with a two-piece ensemble.
On Friday, Kendall hit up the Cheesecake Factory in Los Angeles with NBA star Ben Simmons. The two were spotted having a date night together on Wednesday night.
Kim was in Wyoming with Kanye West, posing up an Instagram storm with some gal pals.
Meanwhile, Brody and Kaitlynn got engaged in 2016 after dating for two years. He proposed to her during a trip to Nihi Sumba. They celebrated their engagement in Bali with his mother and friends 
"I couldn't be more in love with this woman and I can't wait to spend the rest of my life with her," Brody said on Instagram at the time.
And while the Kardashian-Jenners didn't make the trek, it was clear that Brody's mom Linda Thompson had a blast, posting several photos from the trip.
Three days before the wedding, she wrote on Instagram, "The soon to be newlyweds @kaitlynn & @brodyjenner taking a selfie...#JennerIsland #Bali #Seminyak."