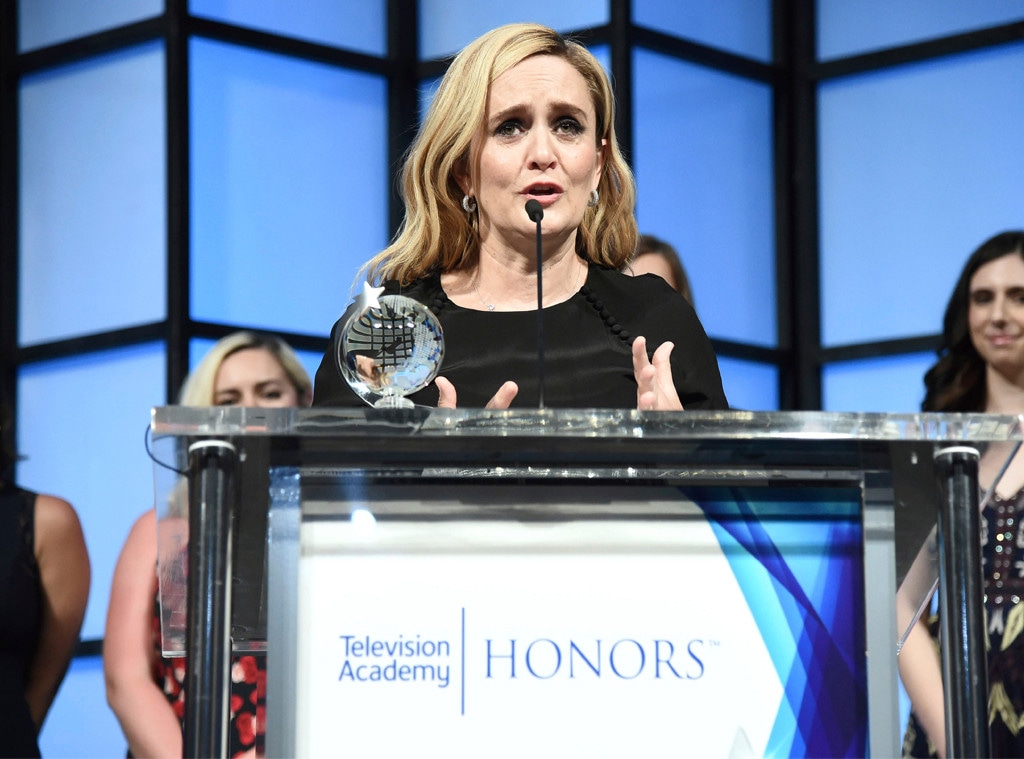 Dan Steinberg/Invision/AP/REX/Shutterstock
Sponsors are starting to pull ads from Samantha Bee's TBS show over her on-air comments about Ivanka Trump.
The host had called the White House adviser a "feckless c--t" on Full Frontal With Samantha Bee on Wednesday while discussing her father President Donald Trump's controversial immigration policies. Following a backlash, Bee apologized for her remarks the following day and TBS said in a statement her comments "should not have been aired," adding, "It was our mistake too, and we regret it."
State Farm Insurance and Autotrader both suspended its ads for the show.
State Farm said in a statement that it has "asked TBS to suspend our advertising in the program and are reviewing any future placements. We constantly review programs to ensure alignment to our programming guidelines and brand values," CNN Money reported.
Thank you to those who reached out regarding our sponsorship of Full Frontal. The comments expressed by Samantha Bee were offensive and unacceptable and do not reflect the views of our company," Autotrader said in a statement on Twitter. "As a result, we have suspended our sponsorship of Full Frontal with Samantha Bee."
When asked if Autotrader planned to resume airing ads on "Full Frontal" in the future, a spokesperson told the news network, "We will not run Autotrader advertising on Samantha Bee's show moving forward."
Also on Thursday, Bee received a pre-planned award at the Television Academy Honors event and talked about the controversy over her Ivanka comments.
"Our piece attracted controversy of the worst kind. We spent the day wrestling with the repercussions of one bad word, when we all should have spent the day incensed that as a nation we are wrenching children from their parents and treating people legally seeking asylum as criminals," she said. "If we are OK with that, then really, who are we?"
"There is power in saying what you feel without apology," she said. "OK, and sometimes you also have to apologize." 
On Friday, Trump tweeted, "Why aren't they firing no talent Samantha Bee for the horrible language used on her low ratings show? A total double standard but that's O.K., we are Winning, and will be doing so for a long time to come!"
Trump had drawn controversy himself during his 2006 presidential campaign after an audio tape emerged of him bragging before filming an Access Hollywood segment about being able to grab women by their genitalia. Trump later called his remarks "locker room banter."