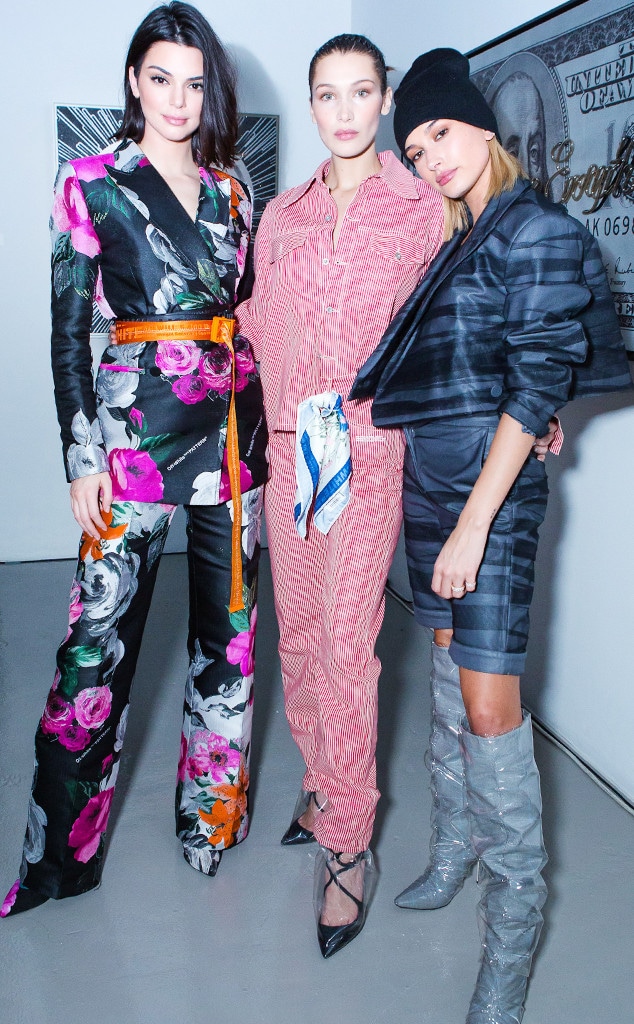 Samantha Deitch/BFA/REX/Shutterstock
Everybody wants to be friends with Off-White's Virgil Abloh. 
Not just because the American designer is nominated for a CFDA Award for Womenswear Designer of the Year, not because he was just announced as Louis Vuitton's menswear artistic director, and not even because supermodels like Bella Hadid, Kendall Jenner and Naomi Campbell adore him. 
Off-White, a luxury streetwear brand, has only found mainstream success in the last four or five years, but the Chicago-based creative's talent was recognized far earlier than that. Virgil first got his start, thanks to Kanye West, who interned with the budding designer at Fendi in 2009. He then went to serve as the artistic director of Kanye and Jay Z's Watch the Throne tour. Fast forward to 2018, where everyone from Rihanna and Beyoncé to Susan Sarandon and Nicole Kidman don his garb. 
To say he has grown important connections is an understatement—he has friends among fashion elite, music royalty and even the art world. To see how deep Virgil's star-studded network is, keep scrolling. 
Watch:
Bella Hadid Steps Out to Support "Our Queen" Naomi Campbell