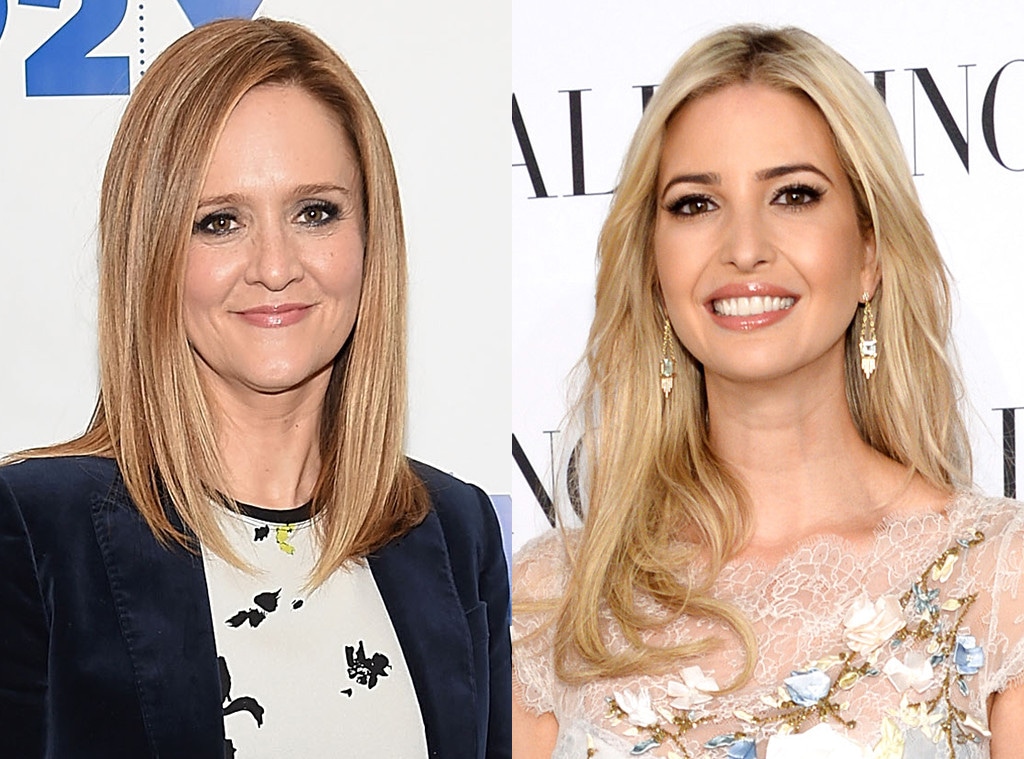 WireImage/AP
Samantha Bee apologized on Thursday for calling first daughter Ivanka Trump a "feckless c--t."
Bee made the comment on Wednesday's episode of Full Frontal With Samantha Bee. The late-night host had been discussing the separation of undocumented families and called out President Donald Trump's advisor for sharing an "oblivious tweet" showcasing her and her son.
"You know, Ivanka, that's a beautiful photo of you and your child, but let me just say, one mother to another, do something about your dad's immigration practices, you feckless c--t. He listens to you. Put on something tight and low-cut and tell your father to f--king stop it." 
Shortly after the episode aired, Bee issued an apology.
"I would like to sincerely apologize to Ivanka Trump and to my viewers for using an expletive on my show to describe her last night," Bee tweeted on Thursday. "It was inappropriate and inexcusable. I crossed a line, and I deeply regret it."
TBS also apologized for airing the segment and referred to Bee's comment as "vile and inappropriate language."
"Samantha Bee has taken the right action in apologizing for the vile and inappropriate language she used about Ivanka Trump last night," the network said. "Those words should not have been aired. It was our mistake too and we regret it."
The White House reacted to the comment, as well. Press Secretary Sarah Sanders referred to the remark as "vile and vicious," as well as "disgusting."
"The language used by Samantha Bee last night is vile and vicious," Sanders said, per NBC News. "The collective silence by the left and its media allies is appalling. Her disgusting comments and show are not fit for broadcast, and executives at Time Warner and TBS must demonstrate that such explicit profanity about female members of this administration will not be condoned on its network."
Stephanie Grisham, a spokesperson for First Lady of the United States Melania Trump, also reacted to the media's reporting of Bee's comment.
"The double standard is truly astounding," Grisham said. "Time and again the Trump family and members of this Administration are subjected to false reporting, hateful rhetoric and outrageous lies all in the name of freedom of speech or comedy, yet the main stream media stays silent."
A few celebrities have weighed in on Bee's comment, as well.
"I like Samantha Bee a lot, but she is flat wrong to call Ivanka a c--t," Sally Field tweeted. "C--ts are powerful, beautiful, nurturing and honest." 
Bryan Cranston also tweeted, "@iamsambee when we reduce the conversation to degrading vulgarity we lose our argument, not to mention our credibility. Your customary wit gave way to debasement. Hate speech has no place in our society, especially by an influencer like you. Humble contrition might save your job."
As CNN noted, Bee has used the c-word in her acts before. According to the news outlet, Bee used the word to describe President Woodrow Wilson during last year's "Not the White House Correspondents Dinner" special.