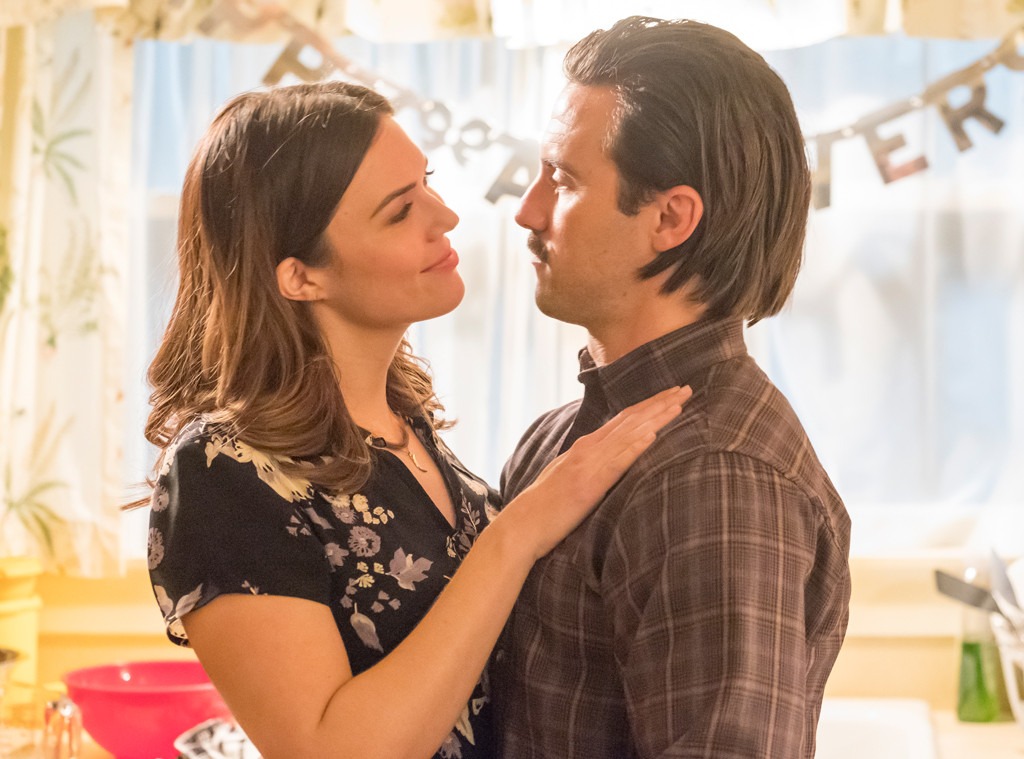 NBC
This Is Us has already filmed portions of its series finale. [Brakes screech.] Yes, series finale!
Dan Fogelman revealed the news at the NBC drama's FYC panel, which featured Mandy Moore, Milo Ventimiglia, Susan Kelechi Watson, Chrissy Metz, Justin Hartley and Chris Sullivan. Sterling K. Brown appeared via video from New York. NBC ordered two additional seasons of This Is Us during the show's freshman run.
"We have a story to tell and we want to do this the right way," Fogelman said on the panel.
Planning a series finale from the start is not an uncommon practice for a TV show.
Rachel Bloom and Aline Brosh McKenna, co-creators of Crazy Ex-Girlfriend, started The CW series with a four-season plan and have said they remain on track to end the story of Rebecca Bunch as intended. Mad Men creator Matthew Weiner had the ending for his AMC series planned from the start too.
"The idea that he would end up at an ashram, or something like that, was with me from when I pitched AMC the first season," Weiner told The Hollywood Reporter. "It was a two-step process: They liked the pilot, but they wanted to know what the rest of the show was.
But back to This Is Us—It seems not everyone was involved with the series finale. Ventimiglia seems to know, but Sullivan is still in the dark.
At the panel, the cast and crew also revealed a behind-the-scenes video featuring Ventimiglia in all his hero glory rehearsing for the big Super Bowl episode fire scene. The cast also assembled for a selfie. If you've been missing the Pearsons, this is for you.
This Is Us returns Tuesdays this fall on NBC.