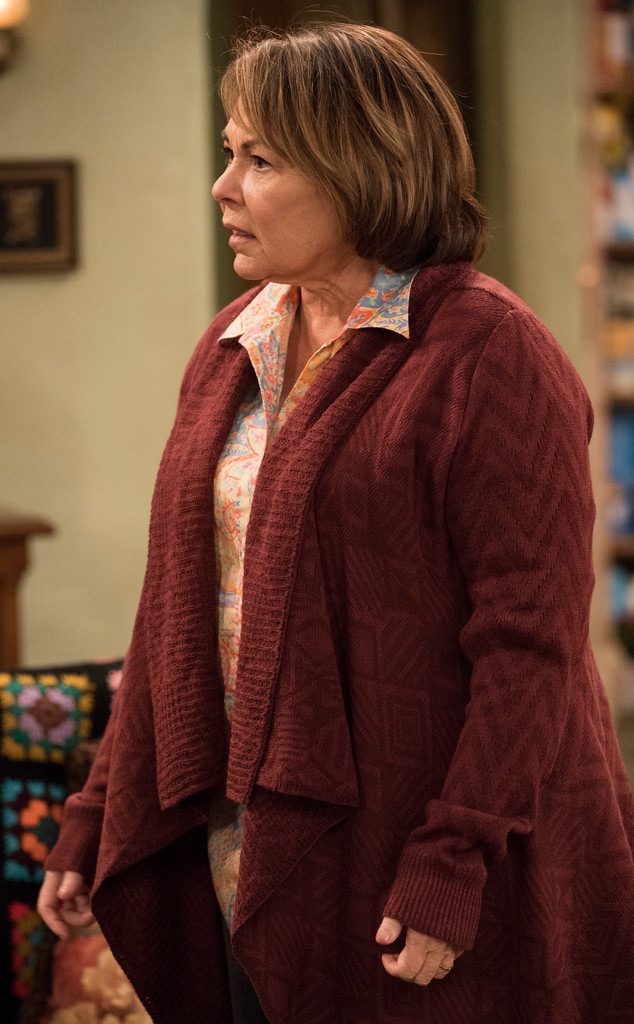 ABC
Roseanne is no more.
After Roseanne Barr's latest offensive tweets aimed at former Obama adviser Valerie Jarrett, ABC Entertainment president Channing Dungey has announced that the show will not be returning for an 11th season this fall after all.
"Roseanne's Twitter statement is abhorrent, repugnant and inconsistent with our values, and we have decided to cancel her show," the brief statement said. Robert Iger, chairman and CEO of The Walt Disney Company, ABC's parent company, shared Dungey's statement on Twitter, adding, "There was only one thing to do here, and that was the right thing."
In a now-deleted tweet, Barr wrote on Tuesday, "Muslim brotherhood & planet of the apes had a baby=vj." And when many Twitter users pointed out the tweet's racist nature, Barr upped the ante with another tweet (which has also since been deleted): "Muslims r NOT a race."
She later tweeted an apology, saying "I am now leaving Twitter." But it appears it was too little, too late.
Following Barr's outburst, co-star Sara Gilbert took to Twitter to express her disappointment, writing, "Roseanne's recent comments about Valerie Jarrett, and so much more, are abhorrent and do not reflect the beliefs of our cast and crew or anyone associated with our show. I am disappointed in her actions to say the least."
She followed that up with another tweet arguing that the show, which is named after Barr, is bigger than any one cast member. "This is incredibly sad and difficult for all of us, as we've created a show that we believe in, are proud of, and that audiences love— one that is separate and apart from the opinions and words of one cast member," Gilbert wrote.
Wanda Sykes, who served as a consulting producer during season 10, simply tweeted that she was walking away from the series ahead of its now-canceled next season. "I will not be returning to @RoseanneOnABC," she tweeted. 
Whitney Cummings, who served as co-showrunner and executive producer during season 10 and whose departure was announced ahead of this latest batch of offensive tweets from Barr, retweeted Gilbert's second tweet with the comment, "I love you Sara."
Emma Rose Kenney, who joined the series for the revival as Darlene's daughter Harris, sent out a series of tweets in response Barr's behavior and then ABC's unprecedented decision. "I am hurt, embarrassed, and disappointed. The racist and distasteful comments from Roseanne are inexcusable," the Shameless star wrote. She followed that up with a now-deleted tweet that read, "As I called my manager to quit working on Roseanne, I found out the show got cancelled. I feel so empowered by @iamwandasykes , Channing Dungey  and those at ABC standing up against abuse of power and lack of values. Bullies do not win. Ever."
Michael Fishman, who returned for the revival to reprise his role of Roseanne and Dan's son D.J., also took to Twitter to share his feelings in a lengthy statement, calling today "one of the hardest in my life." "I feel devastated, not for the end of the Roseanne show, but for all those who poured their hearts and souls into our jobs, and the audience that welcomed us into their homes," he wrote, adding of Barr's tweets, "I condemn these statements vehemently. They are reprehensible and intolerable, contradicting my beliefs and outlook on life and society."
Barr has yet to respond to Roseanne's cancellation.