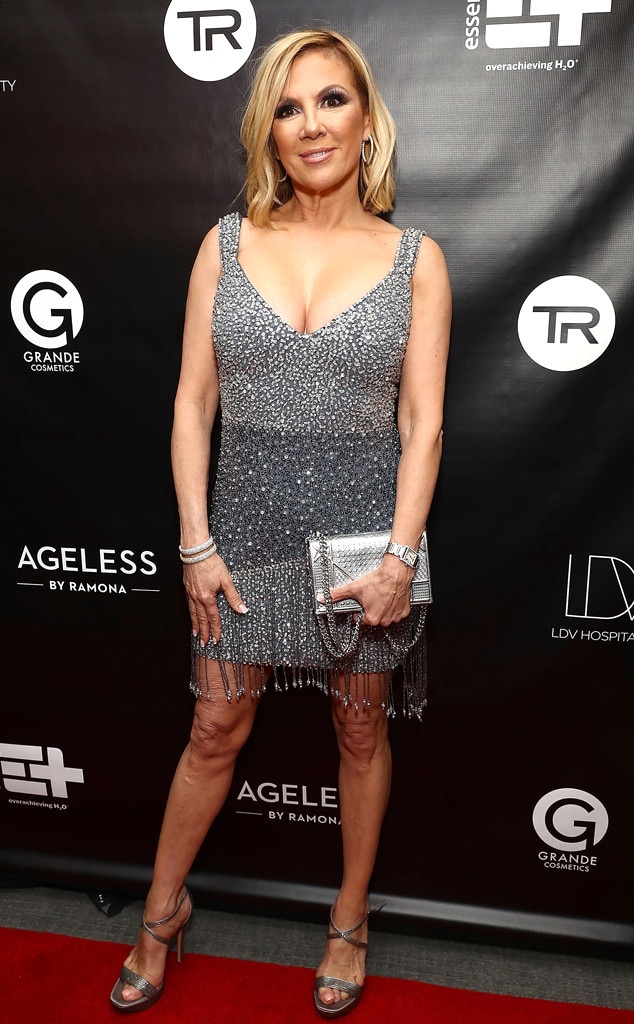 Astrid Stawiarz/Getty Images for Talent Resources
Not the Memorial Day Weekend she was expecting...
Real Housewives of New York's Ramona Singer is on the mend following a four-car pile-up over Memorial Day Weekend. 
A source tells E! News that it was a fender bender caused by weekend Hamptons' traffic. The insider added that "Ramona was shaken and upset" but the good news is that "everyone walked away fine and no one was badly hurt."
The reality star had left her home in New York's swanky Southampton on  Saturday and was traveling along Montauk Highway in her Maserati when she rear-ended a Mazda, reports TMZ.
The outlet reported that a source told them the accident involved a four-car pileup that and Singer's Maserati was in the back and was totaled due to front end damage.
Luckily, the reality star was not seriously injured but did have minor bruises and aches so she was transported to a local hospital and released shortly after, adds the outlet. 
Glad everyone is safe despite the scary scene!