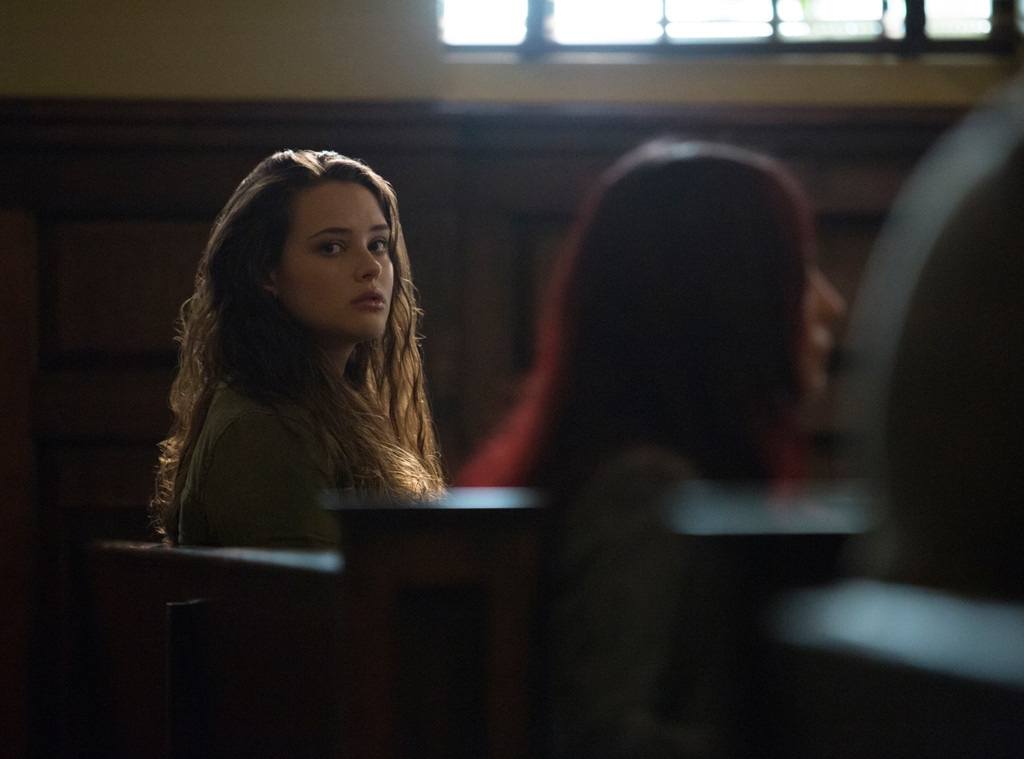 Netflix
13 Reasons Why star Katherine Langford is done telling Hannah Baker's story. Should the Netflix drama return for a third season, which seems likely, Langford won't return as Hannah Baker, the girl whose suicide sparked the events of the first and second seasons.
Taking to Instagram on Friday, Langford posted a heartfelt message to the cast, crew and fans of the hit show, writing, "Thankyou for filling my life with love and light." 
Langford, who was nominated for a Golden Globe for her work in season one, appeared in the second season as Hannah in flashbacks in other character's stories and as a ghost-like presence with Clay (Dylan Minnette). The Hannah of season one, the Hannah as Hannah saw herself, said goodbye in the first season.
"For me, we told Hannah's story so fully in season one. And in a way, doing that scene in episode 13, I've so often referred to it as it was the hardest scene because it's the scene where I had to let her go. I think coming back this season was challenging because it was playing her but not really her. The challenge was when you tell a character's story so fully, and then you have to come back as a version of her that's filtered through other people's eyes; that required a lot of trust," Langford told EW.
"I guess if I could put Hannah's life into season one and then say it was kind of like being in purgatory for season two, and then being able to officially say goodbye to her. It definitely felt like time. For me, letting Hannah go was in season one; season two was for Clay to let her go. It was being able to assist Clay on that journey as Hannah and let Clay have his moment to let Hannah go," she continued.
If the show returns for a third season, Langford said the character's impact would still be felt.
"Even though she may not be part of another season, I think that her presence and the importance of her and her story will always matter and will always be there. To be specific in this season, the big thing to take away is in regards to the trial where her image is distorted and defiled," she said. "At the end of the day one of the really important things to take from this season in regards to Hannah is that it doesn't matter who she was or what she did, she didn't deserve any of what happened to her."
Watch:
"13 Reasons Why" Season 2 Answers Big Questions
Season one ended where the book of the same name ended. For season two, the writers crafted an entirely original story that featured Hannah's parents suing the school district over her suicide. Hannah's classmates were put on the stand and told their versions of the events depicted in season one as well as previously untold stories.
"I felt like there were so many questions left unanswered at the end of season [one,]" Alisha Boe, who plays Jessica on the series, told E! News about returning for a second season. "A lot of people asked that Hannah's tapes are done, but I really wanted to see—well, I'm biased, but I really wanted to see everyone else's story and really explore Jessica's storyline more."
Click play on the video above to hear from the cast about why the second season needed to happen.
13 Reasons Why season two is now streaming on Netflix.