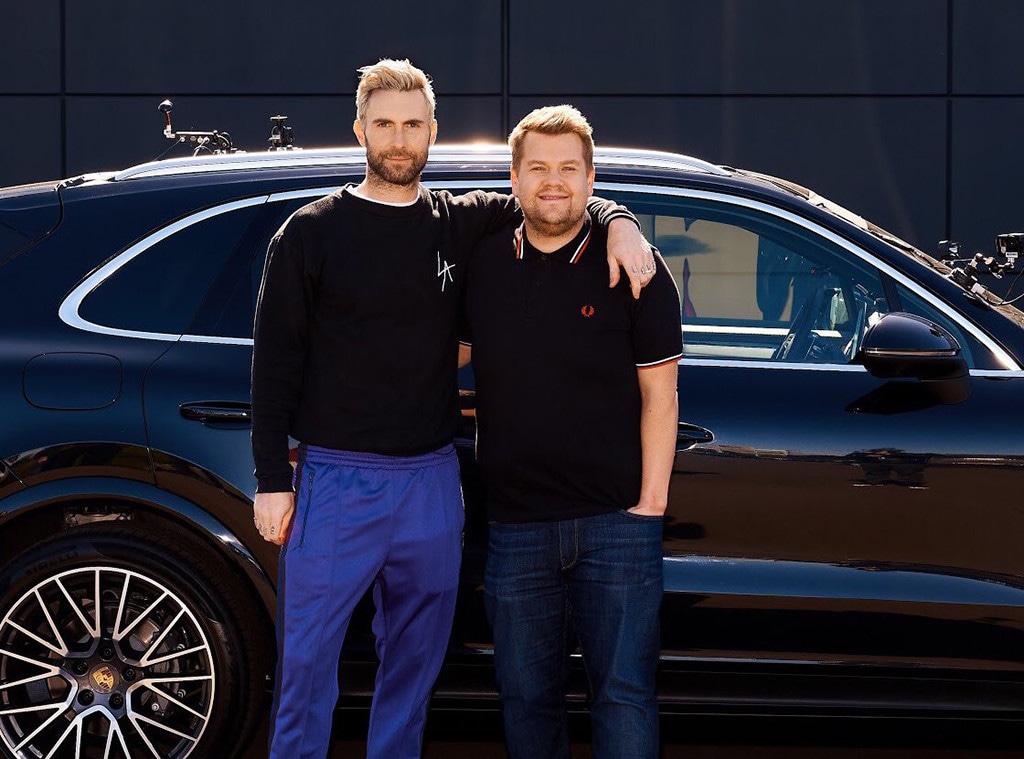 CBS
She will be loved indeed.
Adam Levine finally joined James Corden for The Late Late Show's Carpool Karaoke, and together they proved they're just a couple really cool dads. 
The Maroon 5 frontman broke out some of the band's biggest hits, like "Moves Like Jagger," "Sugar," "This Love," "She Will Be Loved," and the more recent "Wait." 
The duo even got pulled over by a cop, but only so the cop could ask for a song and pass on a warning about not causing traffic hazards. 
Levine and Corden then headed to a race track where Levine drove extremely fast while Corden quizzed him on general knowledge questions like "when is your wife's birthday?" and "What school does Harry Potter attend?"
Turns out Levine is not quite a Harry Potter fan, but he does at least know that wife Behati Prinsloo's birthday is May 16, so that's good! 
The Late Late Show airs at 12:37 a.m. weeknights on CBS.