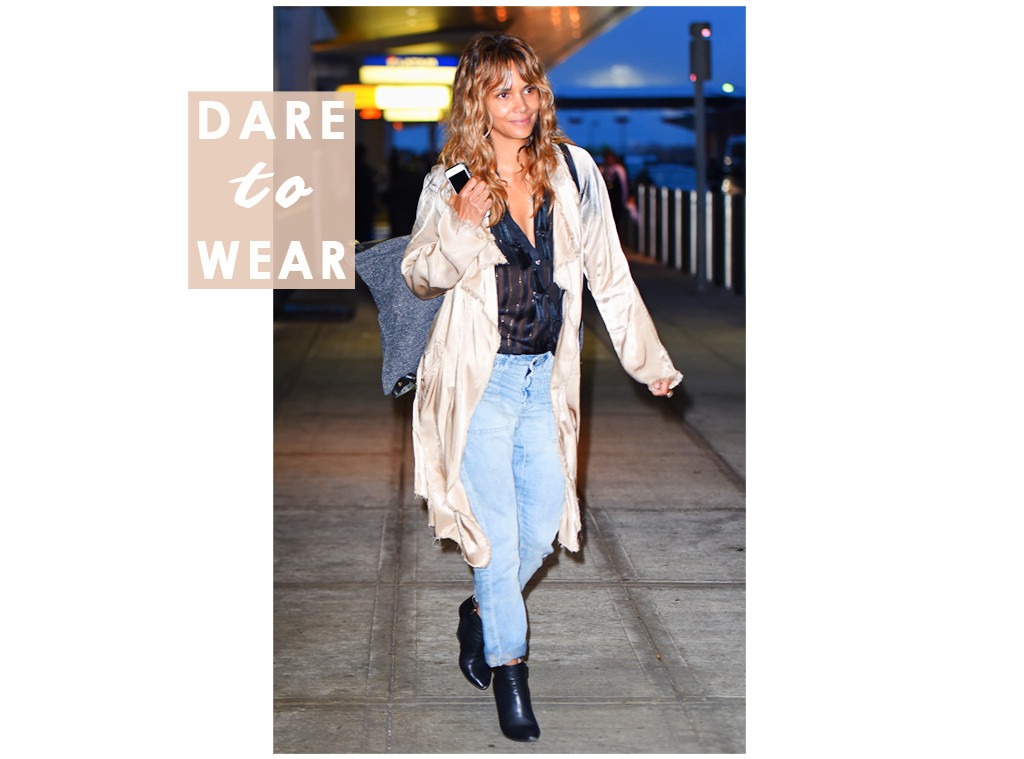 Robert Kamau/GC Images
Halle Berry is going places in summer's best outerwear trend.
Earlier this week, the award-winning actress was spotted at JFK airport in New York, wearing a gold-tinted duster, boyfriend jeans, a sheer-paneled top, ankle boots and a large backpack—the perfect summer travel ensemble. Her loose-fitting top and bottoms ensures comfort, no matter the length of the trip. Her boots look like they're made for walking. And, her backpack seems like it can carry everything you would need on a long flight—a laptop, good books, beauty essentials, etc.
Her mastery of summer travel comes down to her satin duster, however. It's light enough to carry around or wear to and from the airport in the summer heat. Yet, it will also provide warmth if the passenger next to you decides to turn up all of the vents. If you're trying to catch some Zzz's, it would make a pretty good impromptu pillow.
All in all, it's the perfect lightweight jacket to carry all summer long.
Shop Halle's look below!