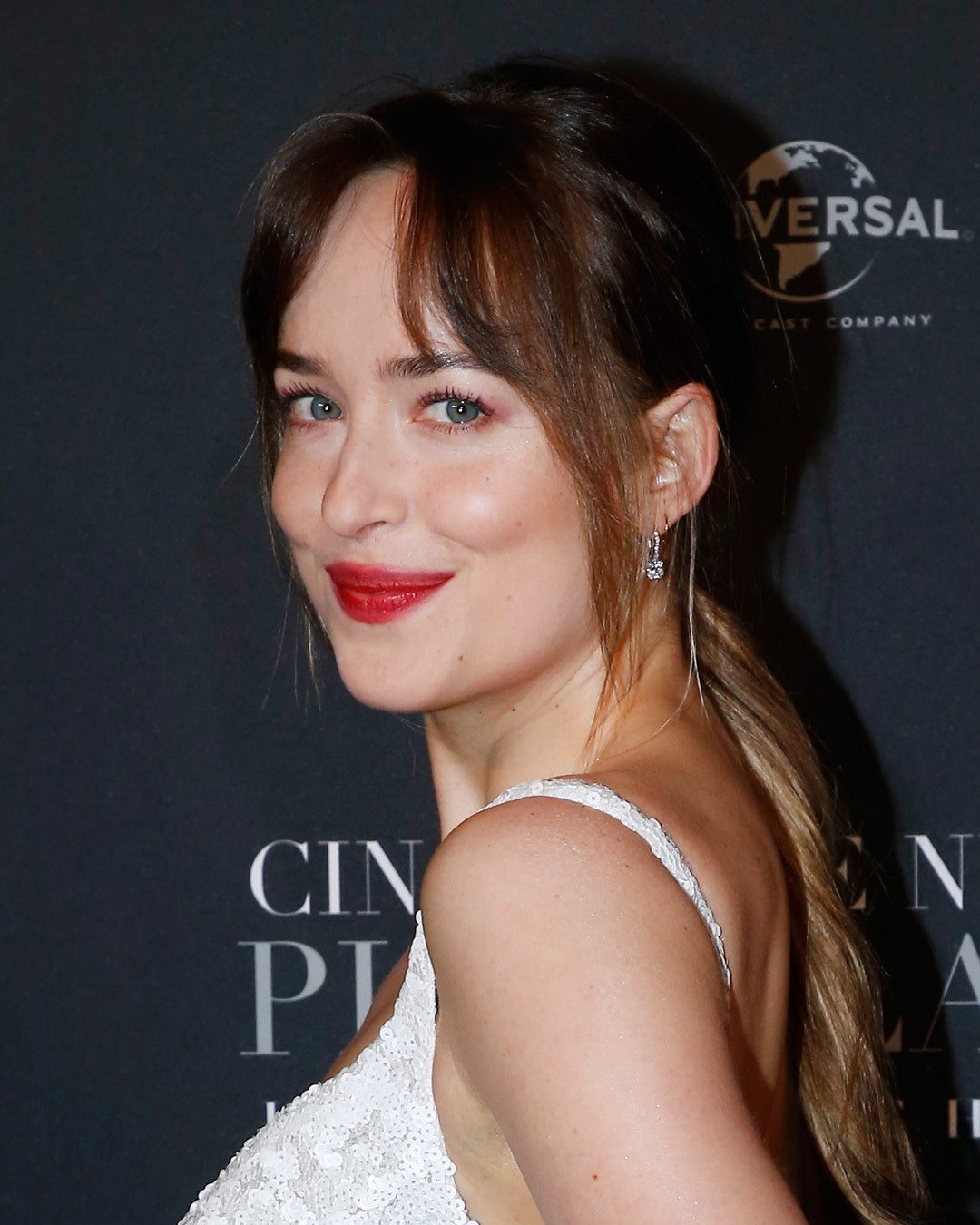 Bertrand Rindoff Petroff/Getty Images
There's no such thing as a five-minute hairstyle…in Hollywood, that is.
Despite how seemingly simple Dakota Johnson's ponytail or Elizabeth Olsen's blowout may look, there always seems to be a big difference between what we see on the red carpet and what we see in the mirror. A braid is just a braid, right? How do you mess up a ponytail? Don't you just blow-dry and go?
There's a reason why celebrity hairstylists like Mark Townsend, whose clients include Gal Gadot, Mary-Kate and Ashley Olsen, Dakota and Elizabeth, spend 30 minutes to 2.5 hours on just one look (that's with an assistant!). The Dove celebrity stylist attracts A-list starlets with his effortless-looking styles.
"I like creating hairstyles that look like if you took out just one pin, it would all go cascading out," Mark told E! News. "It looks effortless, but the hair actually has 200 pins holding everything in place."
Now, the industry veteran is sharing the secrets behind even the simplest red-carpet hairstyles.
Jason Merritt/Getty Images
 Start Off With Good Hair: "It's all about the foundation—it's really the difference between a professional hairstyle and one you do at home," the pro advised. Mark gives his clients a blowout 99 percent of the time, he says. He'll prep hair with product, like a volumizer or setting lotion, before rough-drying to create as much texture as possible. The idea is that even if a style doesn't turn out well, he can start over and the foundation will still hold the next look he tries. "Celebs are used to the 'third time's a charm' process," Mark added. "We take it down and start over, take it down start over. So much work is in the foundation." There's a reason why your hair goes limp after you play with your look over and over again.
Product, Product, Product: To make sure the foundation can support a hairstyle for hours, there are a few go-to products that are always in Mark's kit: Oribe Volumista Mist for Volume, Dove Curls Defining Mousse, Oribe Rock Hard Gel (used on the tail end of a rat-tail comb to lay down hair at the nape of the neck) and Dove Extra Hold Hairspray, which he sprays on a natural boar bristle brush to also combat flyaways without removing the texture of a good braid or twist.
Matt Baron/REX/Shutterstock
Secure Your Ponytails: "It's the hardest hairstyle for a stylist to do," shared Mark. For a truly snatched pony, you need to consider placement, how the hair will fall and angles. "[Hair] under the occipital bone gets a little lax as the day goes on," he said, so you really need to secure it. While his assistant holds the hair in place, the pro hairstylist secures the pony with not one, but two, elasticS. He then places a bungee cord at the base of the pony.
Section Off Hair: Whether you're putting it up in a ponytail or an intricate updo, grouping hair into sections will help you create more intentional shape. "You have more control over the hair. You're in charge. You're saving yourself time, too," explained the hairstylist. For example, "take everything in the front of your ears and section it off," said the pro. Use that section to set the hair part—"90 percent of the time, I use it to wrap around a ponytail," Mark added.
So if you can't seem to figure out why your hair just doesn't look like Dakota Johnson's, it's because a lot more time and energy is going into than you may think.
At the same time, have fun with it, says the pro.
"Don't overthink it—it's hair."