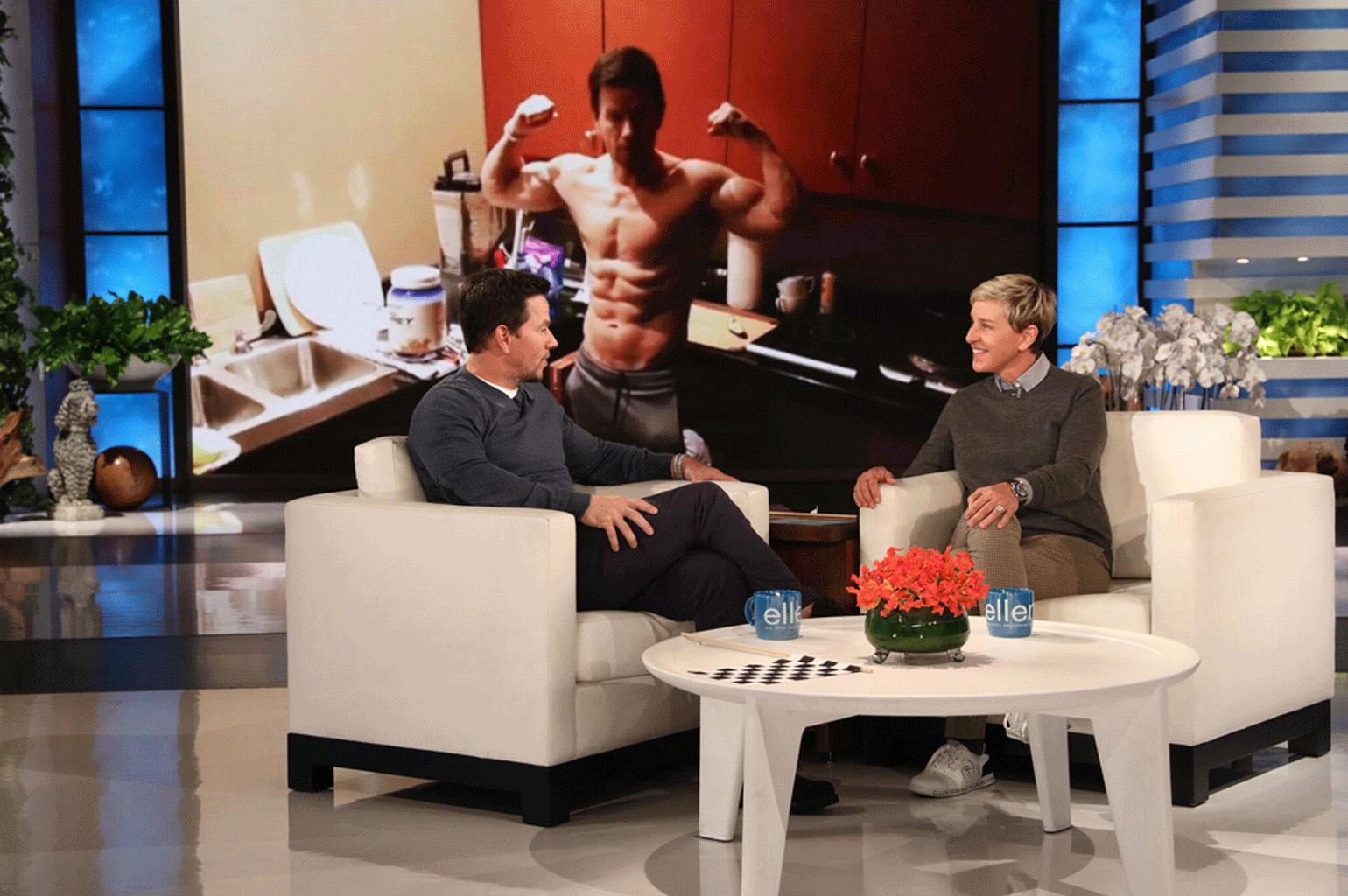 NBC
Even Mark Wahlberg embarrasses his kids!
The father of four made a surprise appearance on The Ellen Degeneres Show Wednesday and shared that his kids are not thrilled with his shirtless posts on social media.
When Ellen DeGeneres remarks that "most kids don't have dads that have a body like this," the actor responded that his "daughters get very annoyed by the pictures."
"I get 'Dad put a shirt on' all the time," the actor continued. "Even if I have a shirt on! If I have on one shirt, they'll say put another shirt on!"
While Mark has followed his children's wishes in the past (whether it was rapping on demand or meeting a new boyfriend), we hope there are many more shirtless pics to come!
While Mark is always in shape, he's taken his workouts to a new level recently for an upcoming film.
"I've been training for Six Billion Dollar Man, which is a movie I've been developing for a long time so I have to be in shape for that movie." he explained.
And he is clearly very dedicated, revealing he sometimes wakes up at 2 a.m. and goes to sleep by 7 p.m. to accommodate his workouts.
The family man also joked about the difficulty of staying close to his growing kids, sharing his shock at recently receiving a hug from his eldest daughter. 
"She was just off guard for a second," he joked to Ellen. "She slipped up for a second and didn't realize it until we were mid-hug."
The Ellen DeGeneres Show airs weekdays. Check your local listings.