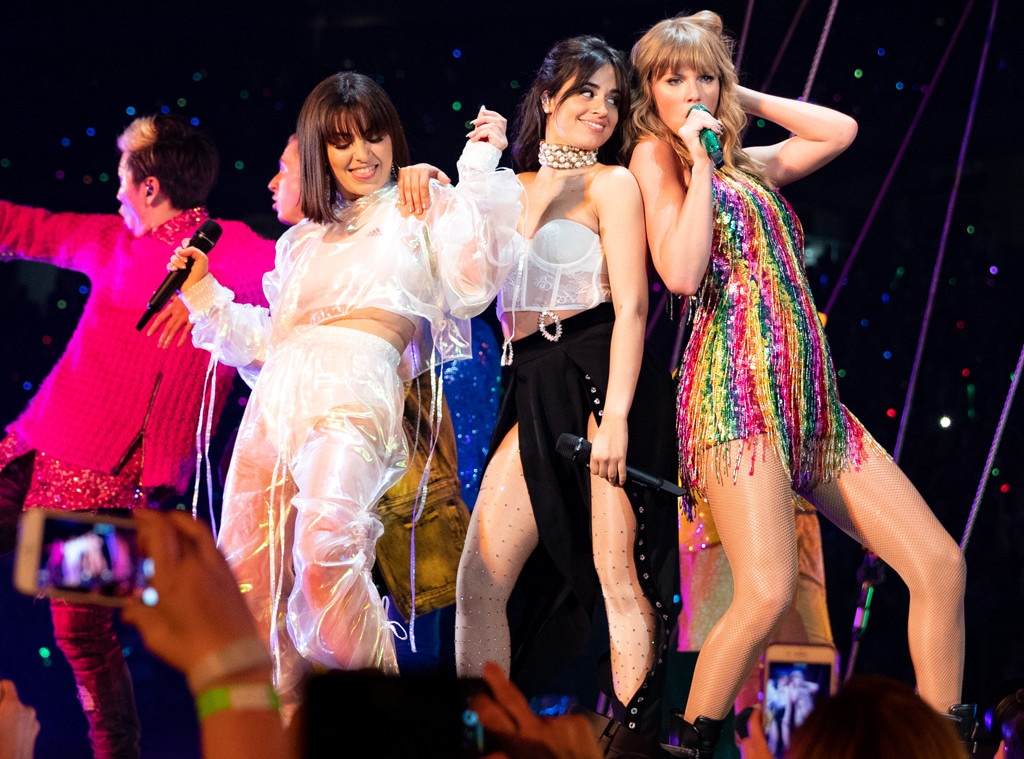 Christopher Polk/Getty Images for TAS
Taylor Swift sure knows how to make her friends feel special.
Camila Cabello, one of two opening acts on Swift's Reputation Stadium Tour, had to cancel Tuesday's show due to dehydration and a low-grade fever. "The doctors have told me I really have to get rest otherwise I won't get better," she told her Instagram followers over the weekend. "I'm so sorry to let you guys down and I promise I will make it up as soon as I can!"
After Charli XCX opened the concert at CenturyLink Field, Swift gave a shout-out to Cabello. "My tour mate and friend Camila Cabello meant to be here tonight. She wanted to be here for you, but she got sick. It happens to everybody," the pop music superstar said. "I was thinking it might cheer her up if I were to get all 56,000 of you to scream, 'Get well soon, Camila!' One, two, three: 'Get well soon, Camila!'" Swift later thanked her fans on Instagram, writing, "Okay Seattle that was INSANE. THANK YOU to the 56,000 people who came to see us tonight!!"
Prior to the concert, Cabello thanked her friends for the support, tweeting, "I miss you guys @taylorswift13 and @charli_xcx. Gonna eat this soup and feel better and see you guys soon." It's unknown if she will take the stage Friday at Denver's Sports Authority Field at Mile High.
In the meantime, fans are wondering which special guest Swift will bring onstage next; in the last week, she's invited friends Selena Gomez, Shawn Mendes and Troye Sivan to sing with her.