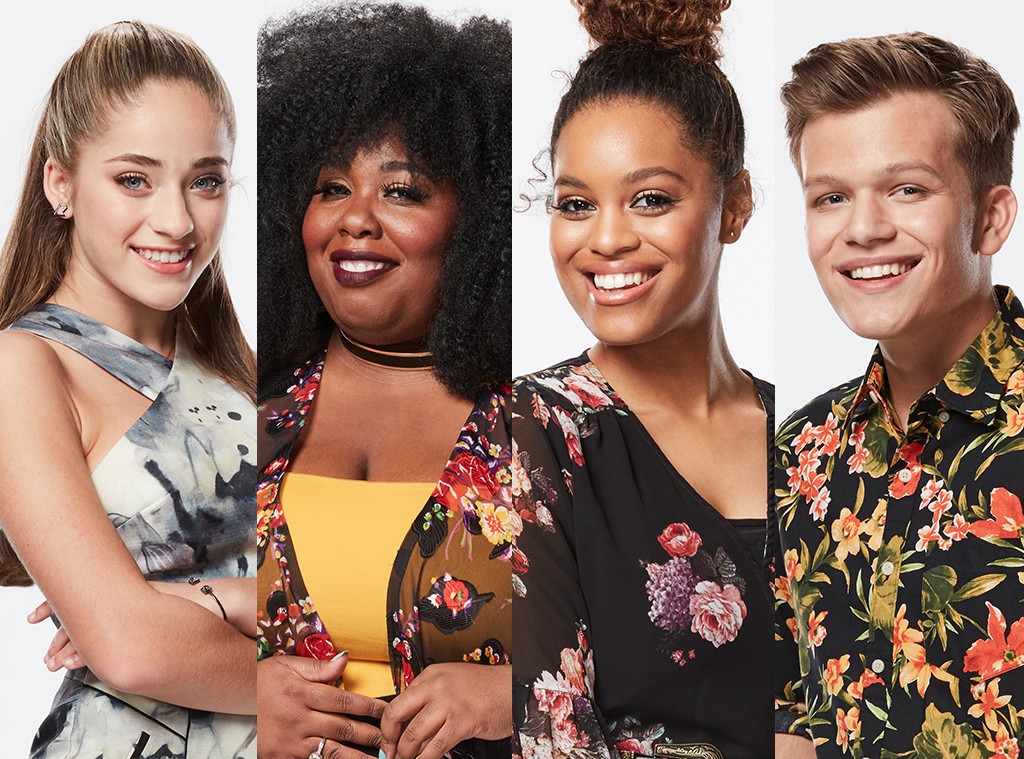 Paul Drinkwater/NBC
Tonight is the night…the winner of The Voice will be revealed! After months of fierce competition, there are only four contestants who remain. Who do you think will win season 14?
On Monday, the final four artists—Brynn Cartelli, Kyla Jade, Spensha Baker and Britton Buchanan—sang for the title of this season's greatest voice. Each one performed a cover song as usual, a duet with their coach and debuted their original single.
Through each performance it was clear that these artists can sing. What's not exactly clear is which singer will actually win the title, money and record deal. Sure, there are some people who love Alicia Keys, so they probably voted for Buchanan. For all you Kelly Clarkson fans voting Cartelli seems like a no-brainer. But, what about team Blake Shelton? He has two ladies fighting for the top spot and therefore his fan base could have split results.
When it comes down to it, all of these singers deserve a prize because they are beyond talented. Plus, two of them are pretty young—Cartelli is only 14 years old and Buchanan is 18—and that continues to blow our minds. The good news is that tonight we will have our champion. The bad news is it might not be your favorite.
Don't worry though, because you can cast your vote for which of the top four contestants really deserves to win in our poll below. It might not change the result, but it will show your favorite artist a little love, so why not vote?
After casting your vote for the singer you'd like to see win, check out who takes home this season's top honor when The Voice finale (part two) airs at 8 p.m. on NBC.
(NBC and E! are both owned by NBCUniversal)
The Voice Season 14 Winner