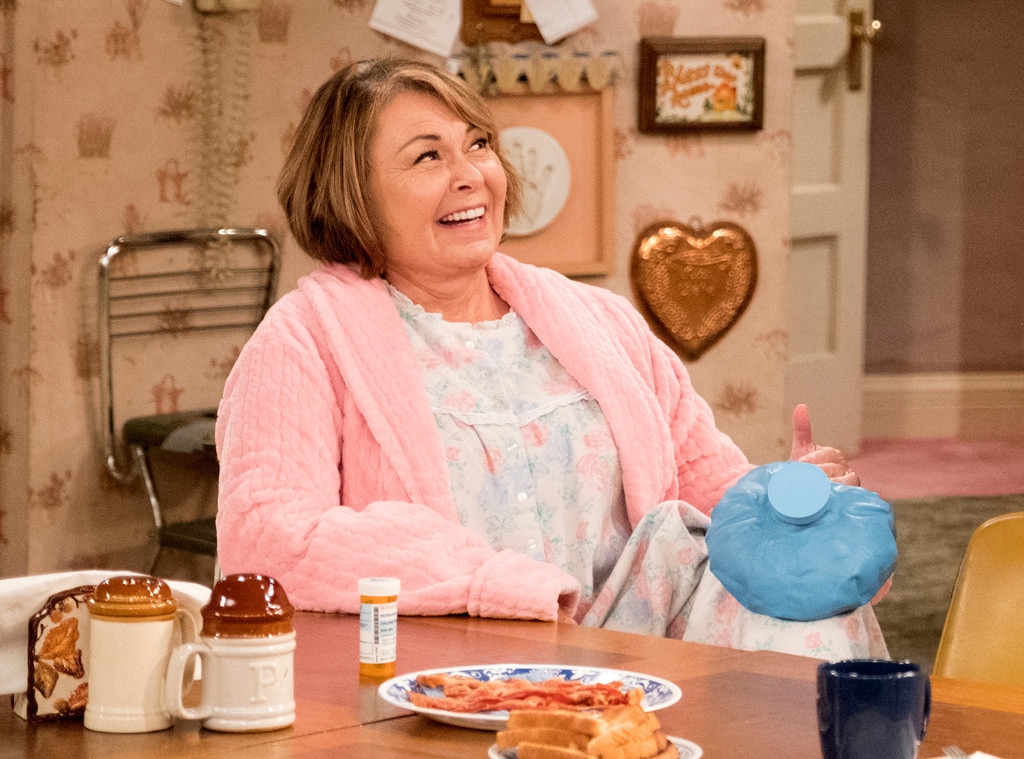 ABC
Roseanne Conner, addict?
As the penultimate episode of Roseanne's tenth season, successfully revived by ABC two decades after its initial nine-season run came to an end, revealed, the beloved matriarch of the Conner clan is in the throes of a pretty powerful pain pill addiction, brought on by a knee injury that she and Dan just can't afford the surgery it'll take to repair. And it doesn't appear this will be one of those "very special episode" sort of TV addictions either, cleared up after 22 minutes and some commercials—not after the grimly serious conclusion to the episode found Rosie checking on her other secret stash of pills after agreeing to Dan's plan to relinquish her control over the meds.
And as executive producer and co-showrunner Bruce Helford told reporters during a conference call days ahead of the season finale, the decision to use the show's title character to tackle the country's opioid crisis came from none other than Roseanne Barr herself.
"This was born of Roseanne's actual knee injury," Helford explained. "She had hurt her knee before we began production and there was even talk at one point that she would have to perform in a wheelchair because her knee was so bad and luckily, through therapy, she was able to use her leg...But I think the reason was that I think that we wanted to—obviously the Roseanne show, the Roseanne character, Roseanne Conner was going to get the most attention, and we could have easily put it onto any of the characters, but the fact that Roseanne is dealing with it is our way of speaking to the level of importance of this issue in America today."
For Helford, it was important that the addiction not be solved within the confines of just one episode—if it's ever even solved at all. "One thing we wanted to avoid is the old fashioned simplistic sitcom morality play where something gets solved by just discussing it.  This is a problem that may or may not go away in her life and so we leave that open as is with anyone who's recovering out there and knows that you really have to it's a lifelong thing," he explained. "Again, we want to be brave. We want to tackle things that other shows are worried they can't either make funny or will make people uncomfortable. We feel that in order to have an honest dialogue sometimes you have to make people uncomfortable and certainly this an issue that does make a lot of people uncomfortable but at the same time we try to make it as funny as it is terrifying."
Roseanne's season finale airs Tuesday, May 22 at 8 p.m. on ABC.