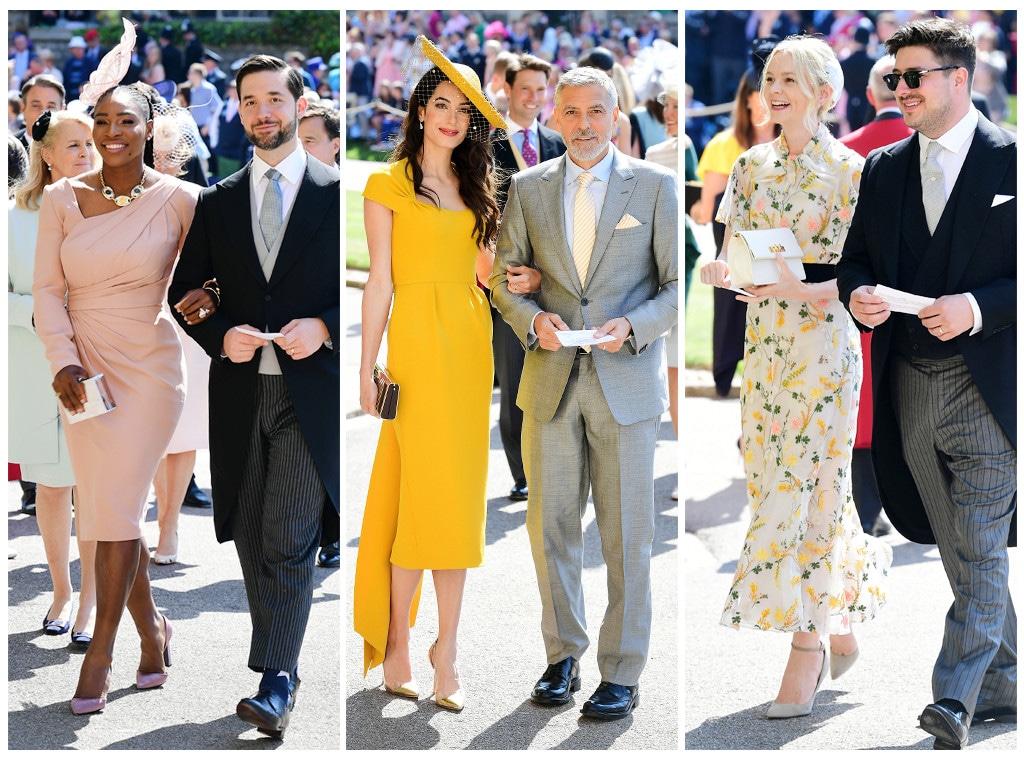 Ian West - WPA Pool/Getty Images
If you've already pinned Amal Clooney's royal wedding dress as outfit inspiration, you're not alone.
The yellow, cap-sleeved Stella McCartney piece was the most-searched-for guest ensemble of the weekend, reported Lyst, a global fashion search platform.
About 17,000 people from 65 different countries have perused the Internet looking for the streamlined frock since Saturday, according to the search engine's data. In addition to Meghan Markle's custom, high-neck Stella McCartney gown she wore to the intimate reception, the fashion brand's traffic increased 3,000 percent compared to the previous day.
Of course, not everyone can afford luxury wares. In such cases, Amal has inspired a simple vibe, with searches for "yellow dresses" up 1,500 percent.
Those looking for wedding guest attire also took style notes from Carey Mulligan's floral Erdem dress and Serena Williams' fall 2018 Valentino number, which were the second and third most-searched looks, respectively.
While the celebrity guest list ran the gamut, featuring Victoria Beckham's monochrome navy look to Priyanka Chopra's structural Vivienne Westwood ensemble, it's understandable why the top three looks ranked as they it. All feature body-flattering silhouettes in bright or happy tones. They make a classic statement without taking any attention from the bride.
Don't be surprised to see these three looks all wedding season long!