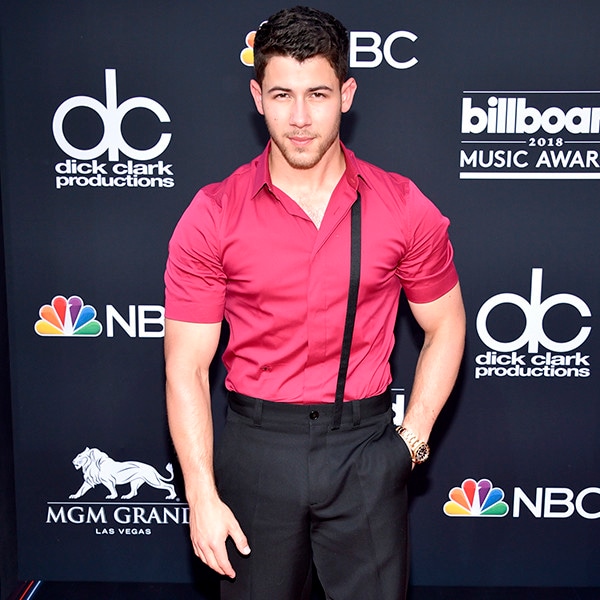 John Shearer/Getty Images for dcp
Nick Jonas knows how to get people talking! 
The musician showed up to the 2018 Billboard Music Awards looking like a full snack! While he didn't perform during the show, his muscles were front and center. The "Jealous" singer showed up wearing a red dress shirt with the one suspender over the shoulder. Turns out, the internet was a big fan of his fit physique.
Of course people are used to the former boy band member looking amazing, but it seems like he may have worked out a little extra for this appearance. At least that was the consensus on Twitter when his muscles started trending. 
Some fans were even concerned that he might actually bust out of his shirt. While we don't think that would be possible, it does look like that fabric was putting in some overtime. Not to mention, he couldn't even fit a full pair of suspenders over those shoulders. 
Nick's look had many people even owning up to the fact that they have been sleeping on him since his Jonas Brothers days, and maybe it is time to give that childhood crush another look? We can't say we disagree! 
Whatever you're doing, Nick, keep it up!