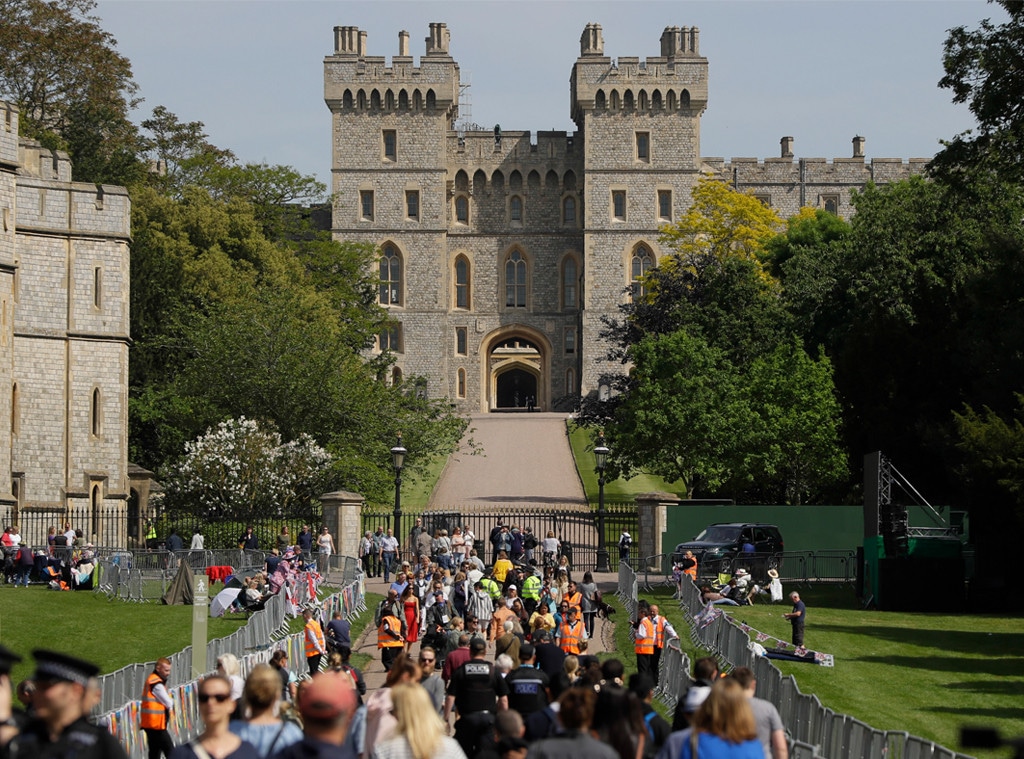 AP Photo/Kirsty Wigglesworth
Welcome to Windsor Castle!
After hosting royal weddings for centuries, St. George's Chapel served as the setting for Prince Harry and Meghan Markle's wedding on Saturday, with 600 guests in attendance and an estimated 100,000 people lined up along the wedding procession route to be a part of this unforgettable event. 
Standing as one of the most inhabited castles in the world, Windsor Castle is where Prince Harry was baptized in 1984, and where Prince Charles and Camilla Parker Bowles wed in 2005. Clearly, the Berkshire castle is an important venue for the royal family, and will also serve as the wedding venue for Princess Eugenie and Jack Brooksbank this autumn.
Of course, Windsor Castle wasn't the only venue for the wedding festivities, as the second reception was held at Frogmore House, a gorgeous country house that serves as the royal family's retreat, located about a half-mile away from Windsor Castle. It was last used in 2008 as the venue for the wedding reception for Peter Phillips, the Queen's granson, and Autumn Kelly. 
And make sure to grab your passport, as our gallery of the most insane royal palaces and castles around the world will show you just how Windsor Castle and Frogmore House compare!