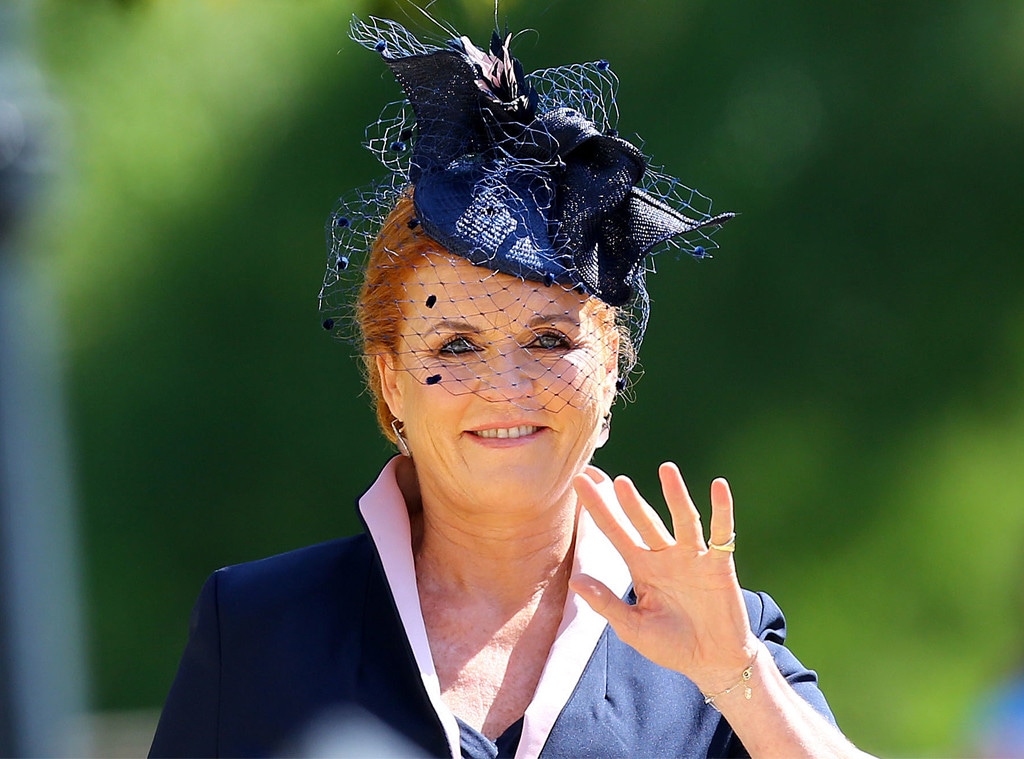 GARETH FULLER/AFP/Getty Image
Sarah Ferguson is not your average royal wedding guest.
When it was time for Prince Harry and Meghan Markle to say "I Do" inside St. George's Chapel, close to 600 people were fortunate enough to witness the love story up close and personal.
But in between all the celebrity guests and adorable kids, one attendee's presence held some extra meaning.
Yes, we're talking about The Duchess of York.
As royal fans may recall, tension was thick between Sarah and some members of the royal family after it was revealed in 2010 that she offered to sell access to ex-husband Prince Andrew for upwards of $700,000.
One of the consequences was the fact that she was snubbed from attending Prince William and Kate Middleton's 2011 wedding.
For today's wedding, however, the bride and groom had full control over the guest list. And according to our insiders, there wasn't even a doubt that Sarah would receive an invite.
"Harry always planned to invite [her]. She is the mother of [Princess] Eugenie and [Princess] Beatrice, both of whom he is close to," a source previously shared with E! News. "Harry has always been fond of Ms. Ferguson and he would never want to exclude a family member."
Our source added, "While there may be people within the households who would rather she didn't attend, Harry has not had to fight to invite her. Every decision Harry and Meghan make for this wedding is their own. They have the freedom to do as they please."
While arriving at Windsor Castle Saturday afternoon, Sarah was seen wearing a navy dress and matching jacket with white piping by Emma Louise Design.
She was given a hug by her future son-in-law Jack Brooksbank who came out of the chapel to warmly welcome her.
And although today's wedding was all about Prince Harry and Meghan, Sarah's daughter Princess Eugenie will soon say "I Do" to Jack at St. George's Chapel this October.
Based on the double dates the couple has reportedly experienced with Prince Harry and Meghan, perhaps the newlyweds will be in attendance for London's next big wedding.