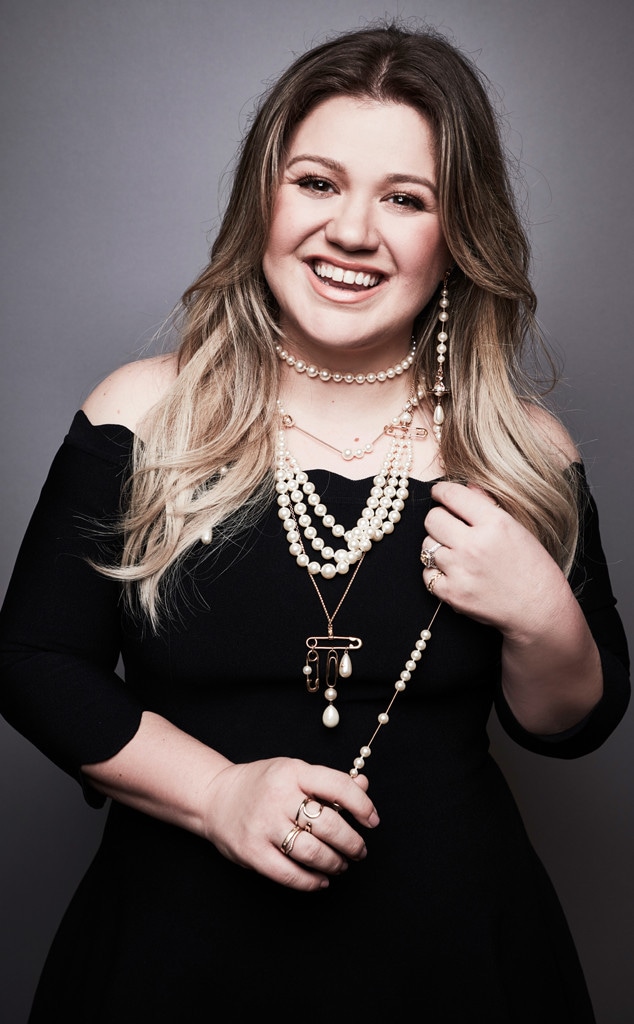 Maarten de Boer/NBC via Getty Images
Hand Kelly Clarkson a microphone and she's an open book. 
Ever since she landed a golden ticket to Hollywood and subsequently skyrocketed to musical fame as the inaugural American Idol champion, the Texas native has been winning the hearts of fans all around the world with equal parts talent, humor and frankness. 
The sincere star is known to speak her mind and has increasingly done so no matter how her fame has expanded. While fellow celebrities mince their words or dance around a subject, the songstress has no qualms about telling it like it is. 
This quality may prove most entertaining when she takes the 2018 Billboard Music Awards stage on Sunday as a first-time host. "To prepare for hosting the Billboard Music Awards, I already have 20 costume changes planned," the pop star said in a press release at the time her new gig was announced. "I will be flying in like my girl Pink, and calling Amy Schumer and Sarah Silverman for jokes. Well, or I'm just gonna show up and celebrate my favorite artists and get to know a few more. Yeah, maybe I'll go with that plan."
Clearly, the playful star has a knack for bringing a bit of humor to everything she does. Before it's time for her to run the show this weekend, here's a slice of what we can expect from Miss Independent with some of her most candid moments to date: 
Kelly knows how to laugh at herself—and we all love her for it. Case in point: when she completely butchered then-Senator Barack Obama's name while introducing him...and then went on late-night television and recalled every detail of her embarrassing gaffe years later. 
"I wanted to die. I wanted to fall down and pretend like, 'Oh, she had a stroke,'" she recalled of the time in an interview on Late Night With Seth Meyers in 2016. "Everybody was like, 'You'll never see him again," she recalled. "He's running for president three months later."
This star isn't one for scheduling sex. During a chat with the ladies of The View, she explained her "oxygen mask mentality." In other words, her and hubby Brandon Blackstock believe in making sure they make their intimacy needs a priority for the benefit of their marriage and family. 
"We're gonna be bad parents if we're not sexually pleased and we're not like having a good life—that's going to bleed into other things and you've got to have a great life," she said on the show. "I'm sorry—I've painted an image. You're welcome."
As she confidently continued, "Sex is a very key part of a relationship. I mean I have friends—I don't need another friend." 
If we needed any more proof, Clarkson's segment of Carpool Karaoke demonstrated just how much she needs her own show. From poking fun at her reaction to James Corden's jokes to her free-spirited grooving, the songstress was 100 percent her candid self. 
While being honored with the Powerhouse Award at Billboard's 2017 Women in Music, Clarkson gracefully turned her her acceptance speech into a master class in speaking your mind.
"I drink wine. I don't workout. I'm done with my 20s. Here's my 30s," she quipped at the start before moving into an even more bold message about sisterhood. 
"Once women start really respecting each other as women and artists and all of that, then men will. We gotta start respecting each other first and not with the beef and not with all that crap," she said honestly. "There's so many women before us that work so hard for us to have these opportunities and these blessings that are bestowed upon us and they work too hard for us to throw it away off of silly things like that."