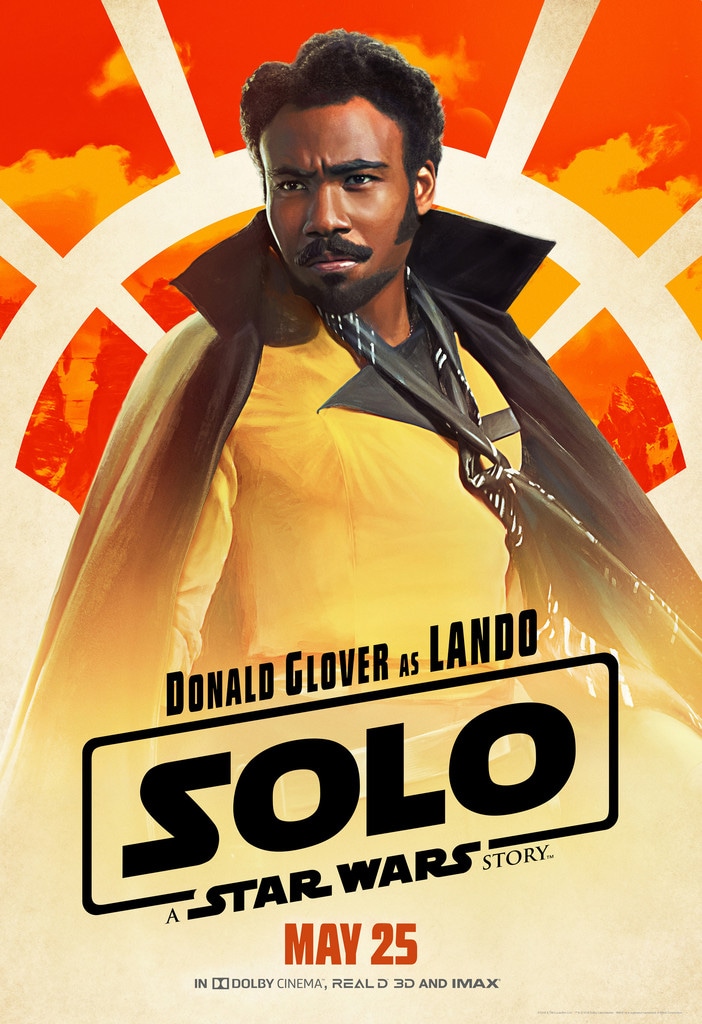 Walt Disney Studios
The Star Wars franchise finally has its first LGBTQ+ character. 
Solo: A Stars Wars Story screenwriter Jonathan Kasdan revealed in a new interview with Huffington Post that Lando Calrissian, played by Donald Glover in the latest installment, is in-fact pansexual. Lando was first portrayed by Billy Dee Williams in the original Star Wars trilogy, and Kasdan said the character's charismatic energy is not a coincidence. 
"There's a fluidity to Donald and Billy Dee's [portrayal of Lando's] sexuality," he explained. "I mean, I would have loved to have gotten a more explicitly LGBT character into this movie. I think it's time, certainly, for that, and I love the fluidity—sort of the spectrum of sexuality that Donald appeals to and that droids are a part of."
Pansexuality is described as the sexual or emotional attraction toward someone regardless of sex or gender identity. GLAAD points out that, "While being bisexual means being attracted to more than one gender, being pansexual means being attracted to all gender identities, or attracted to people regardless of gender."
"He doesn't make any hard and fast rules. I think it's fun," Kasdan continued. "I don't know where it will go."
Lando is said to have a flirty relationship with his female droid, L3-37, in the film. Actress Phoebe Waller-Bridge told USA Today of their dynamic, "The fact that they can be rude and short with each and they can boss each other around is actually what reveals their love for each other and trust for each other. They're both very independent characters in their own right and yet they've chosen to partner with each other. There's something I think really romantic about that."
Solo: A Star Wars Story hits theaters Friday, May 25.