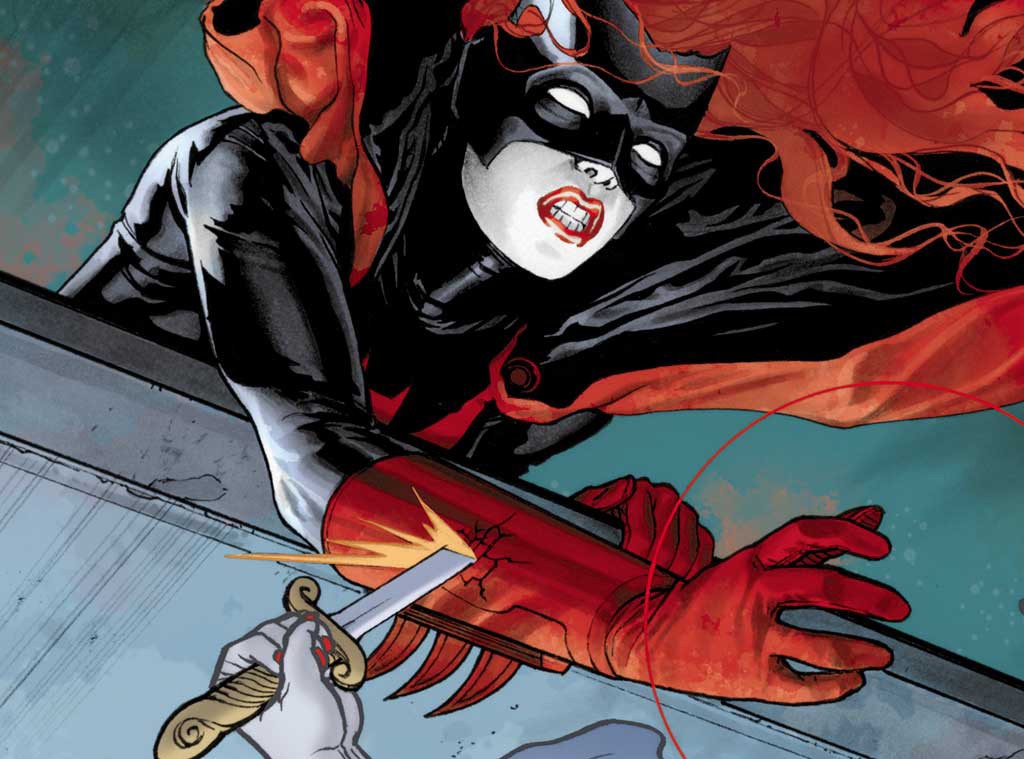 DC Comics
Gotham City is coming to the Arrowverse!
During the CW's 2018 Upfront presentation to advertisers in New York on Thursday, May 17, it was confirmed that the network would be once again delivering a major crossover event for its extended slate of DC Comics shows. And this time, the festivities will welcome another major character into the fold: Batwoman!
Arrow star Stephen Amell made the announcement during the presentation, telling the crowd, "We're incredibly excited to announce that we'll be doing another crossover event this fall on the CW, and we'll be introducing a new character. For the very first time appearing, we'll be fighting alongside Batwoman, which is terrific. The crossover is going to make it to air in December. I need to leave right now and start filming it."
CW president Mark Pedowitz then went and took it a step further revealing that one of DC Comics' most iconic cities would become a part of the Arrowverse as well. "We are adding the city of Gotham into the Arrowverse," he added. "This will be another full-throttled action packed event."
Is that a potential spinoff we smell?
The news comes on the heels of Fox's announcement that Gotham, their DC Comics series set in the city during the days before Bruce Wayne become Batman, will be coming to an end in the upcoming 2018-19 season with its fifth season.
Around the same time that Batwoman makes her debut in the Arrowverse, another Gotham-related series will be readying its debut as Epix has ordered another Batman prequel series from Gotham executive producer Bruno Heller. Pennyworth will focus on the early days of Bruce Wayne's butler and surrogate father, Alfred Pennyworth. The series is not directly related to Gotham and will present a different take on the character than the one played by Sean Pertwee in the Fox series.
The big Arrowverse crossover event will make its way to the CW this December.