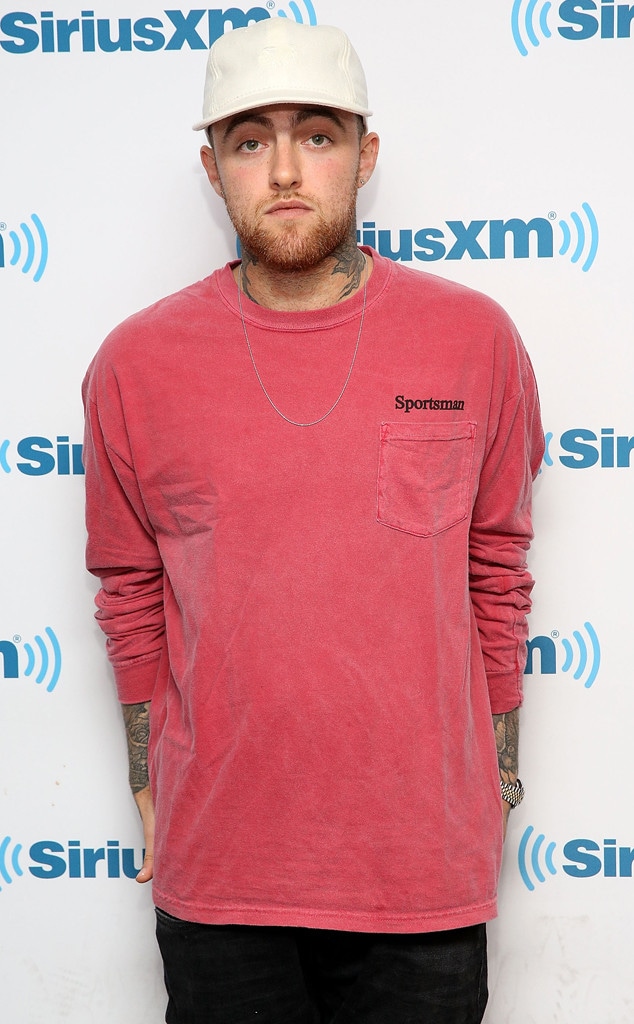 Robin Marchant/Getty Images
UPDATE: The L.A. City Attorney's Office told E! News Tuesday that Mac Miller has been charged with two misdemeanors: driving under the influence and driving with a BAC of over .08. However, the rapper wasn't charged with hit and run. His arraignment is set for Sept. 11.
______________________________________________
Mac Miller was arrested Thursday after allegedly crashing his car while he was under the influence, then fleeing the scene. E! News confirmed with the LAPD that the 26-year-old rapper was driving in the San Fernando Valley just before 1 a.m. when his 2016 G-Wagon hit a pole, knocking it over. Miller and his two passengers then fled the scene on foot, police added.
According to TMZ, which first reported news of the "Watching Movies" rapper's arrest, an eyewitness called the police and revealed which direction Miller and his passengers had gone. Cops arrived at the scene of the accident, ran the license plate and got Miller's address. They went to his home, where TMZ claimed Miller "confessed to driving drunk and fleeing the scene."
E! News has not confirmed TMZ's report that he confessed; Miller was arrested at 1:50 a.m.
A spokesperson for the LAPD was unable to provide further comment on the arrest.
E! News has also reached out to Miller's rep for additional comment.
Miller—whose two-year relationship with Ariana Grande ended earlier this month—was handcuffed and taken to jail, where he was booked at 3:45 a.m. His bail was set at $15,000.
This isn't Miller's first run-in with the law. In 2011, while on tour in Upstate New York, Miller and his friends were arrested for possession of marijuana. However, the case was later settled.
(Originally published on Thursday, May 17, 2018, at 8:55 a.m. PDT.)