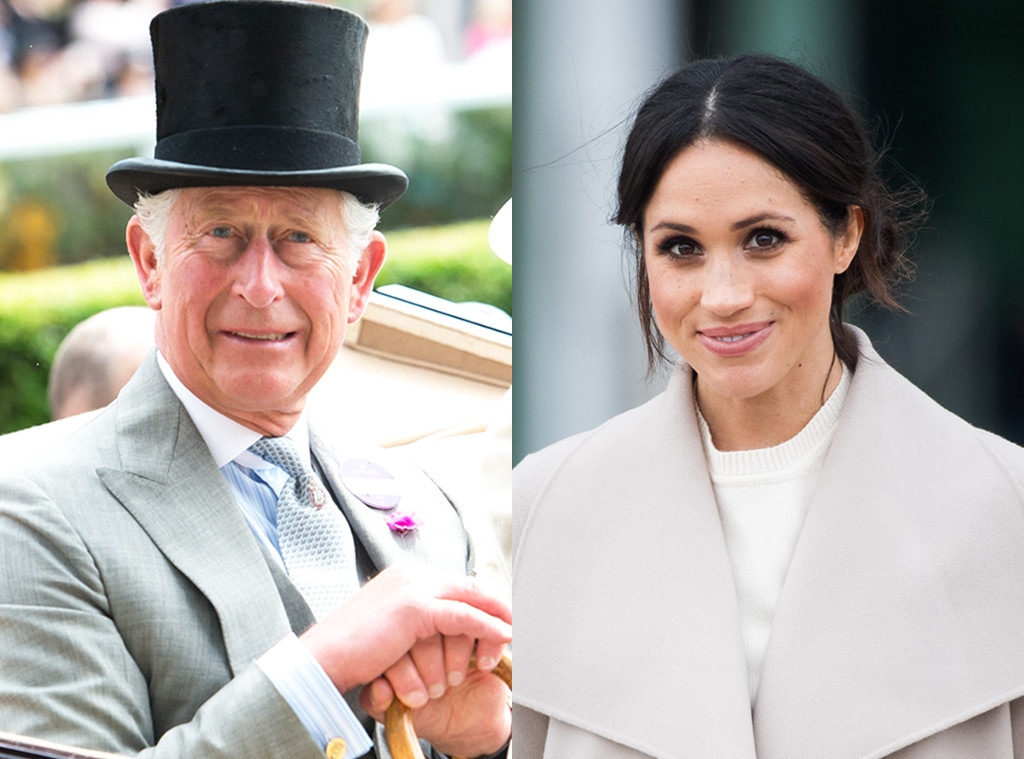 Getty Images
Meghan Markle's father will no longer walk her down the aisle; however, her future father-in-law Prince Charles could step in to fulfill the duty. 
E! News understands that Prince Harry's father could do the honor, but only if his son and the blushing bride ask him to do so. While the decision is ultimately up to the couple, Meghan and Harry would likely consult Queen Elizabeth first.
Meghan seems to have a good relationship with the Prince of Wales. After all, she and Harry are postponing a honeymoon to attend Charles' birthday celebration (their first official engagement as a married couple).
Carolyn Harris, a royal historian and author of Raising Royalty: 1000 Years of Royal Parenting, also told E! News "there certainly has been speculation" that Charles might assume the role. However, she also suggested that Meghan's mother Doria Ragland could step in or that Harry and Meghan could walk down the aisle together. She even proposed the possibility of Meghan walking herself down the aisle.
Meghan confirmed her father, Thomas Markle, would not attend the wedding in a statement on Wednesday. The announcement came shortly after he told TMZ he had undergone surgery as a result of a recent heart attack.
"Sadly, my father will not be attending our wedding," she said in a statement via Kensington Palace. "I have always cared for my father and hope he can be given the space he needs to focus on his health."
Last week, Mail on Sunday revealed that Thomas had collaborated with paparazzi to stage a series of photos. He then shared that he suffered a heart attack but went back and forth on whether he'd attend the ceremony—a bit of a shock considering that Harry's communications secretary confirmed Thomas would walk Meghan down the aisle on May 4.
Despite the family drama, Meghan seems excited for her big day.
"I would like to thank everyone who has offered generous messages of support," her statement continued. "Please know how much Harry and I look forward to sharing our special day with you on Saturday."