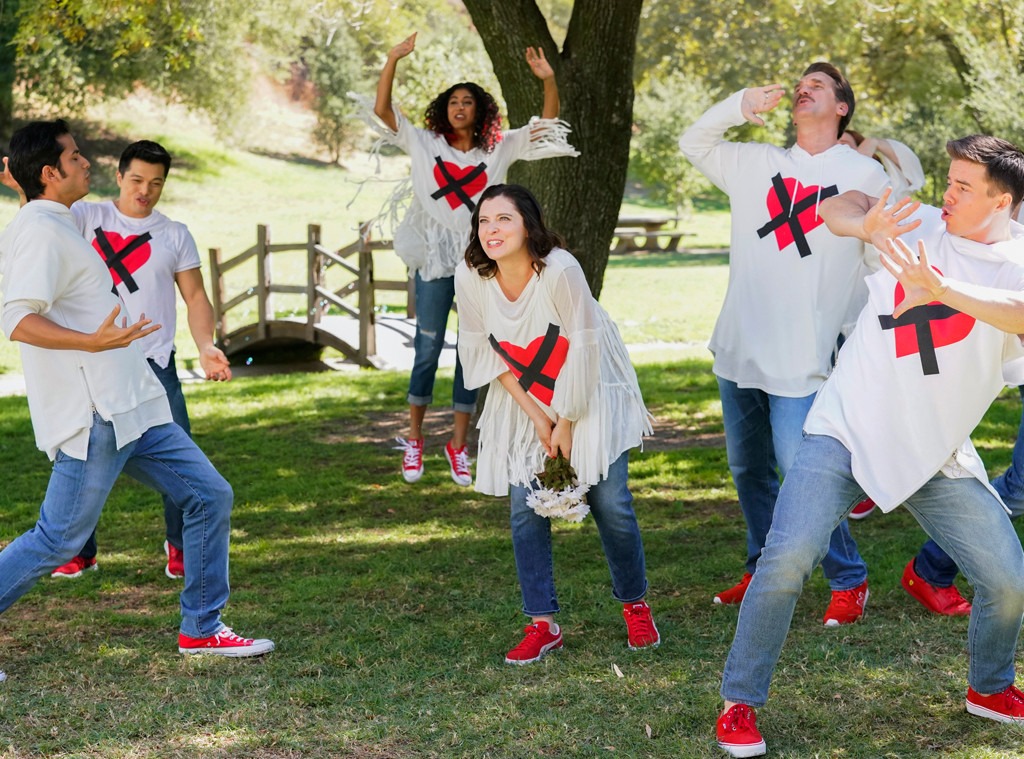 CW
It's the end of the line for Crazy Ex-Girlfriend, Jane the Virgin and iZombie. The CW made it official with their 2018-2019 TV schedule, these three beloved and acclaimed shows will end this coming TV season.
Crazy Ex-Girlfriend's fourth and final season will debut this fall. Jane the Virgin and iZombie's fifth and final seasons will kick off midseason on The CW. This news comes as The CW expands programming to Sunday nights, moving fan-favorite Supergirl and pairing it with the Charmed remake.
"It is such an exciting time at The CW. We are thriving, innovating, and now we're expanding, adding Sunday nights to our primetime lineup this fall. Starting in October, we will have 12 hours of original scripted series on our schedule – more than any other broadcast network besides CBS," Mark Pedowitz, president of The CW, said in a statement.
Check out the full schedule below. New shows are bolded.
 
SUNDAY
8-9 p.m. Supergirl
9-10 p.m. Charmed
 
MONDAY
8-9 p.m. DC's Legends of Tomorrow
9-10 p.m. Arrow
 
TUESDAY
8-9 p.m. The Flash
9-10 p.m. Black Lightning
WEDNESDAY
8-9 p.m. Riverdale
9-10 p.m. All American
 
THURSDAY
8-9 p.m. Supernatural
9-10 p.m. Legacies
 
FRIDAY
8-9 p.m. Dynasty
9-10 p.m. Crazy Ex-Girlfriend
New shows coming midseason include Roswell, New Mexico and In the Dark. Jane the Virgin, iZombie and The 100 also debut midseason.