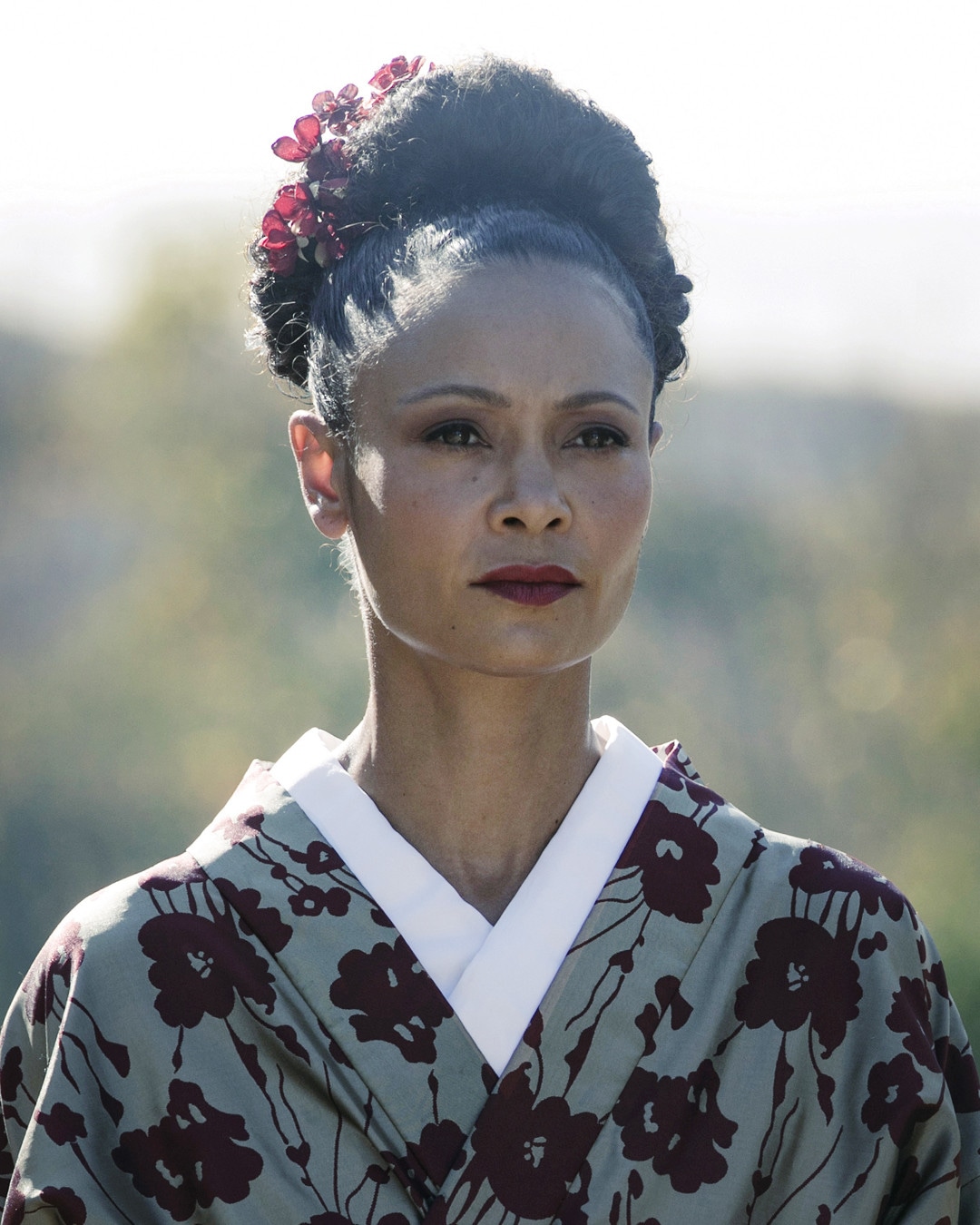 HBO
They're beautiful...but then again they're also robots. 
The cast of HBO's hit series Westworld is undeniably good looking—it's Hollywood, after all. But have you ever noticed how dewy and supple their skin is? The way the sun hits their cheek, leaving their skin to sparkle in all its glory, as they stand above a barrage of bloody bodies? Us, too. It's not just makeup magic. The cast can thank a $18 French skin care product, commonly found in pharmacies oversees, for their even complexions, according to Popsugar. 
The show's makeup artist Rachel Hoke preps the cast's visages with Collosol No Rinse Cleansing & Softening Milk, a three-in-one makeup remover, face and body cleanser and bath soak. 
"Collosol has been a cast favorite on Westworld Season 2. The show's shooting locations often contain elements such as dirt, wind, [and] heat, along with character makeup," the makeup artist said in a statement. "Collosol has been the product in the makeup trailer that the cast asks for at the beginning day for makeup prep along with the end of the day for clean up."
Apparently, the show's leads, Evan Rachel Wood and Thandie Newton, are fans and use it every day on set, while Rachel opts for the milk cleanser as a makeup remover during touch-ups.
Other fans? Fashion legend Karl Lagerfeld has even admitted to bathing in a full bottle of the formula. 
"My bathtub is very big, so I use a full bottle of Collosol every day. The maids pour it in crystal bottles, so I don't have the plastic out. But for one bath, it is one full bottle. I have good skin, but you have to work to keep it. You have to stay tight," he told Elle. 
The beauty product does not include surfactants (the stuff that makes other cleansers bubble) and is a no-rinse type deal. It claims to cleanse and help with redness and irritation. For your face, just apply with a cotton pad. For your body, dilute two-to-four spoons in bath water, according to the label. 
Of course, if you're like Karl, you swim in the stuff.