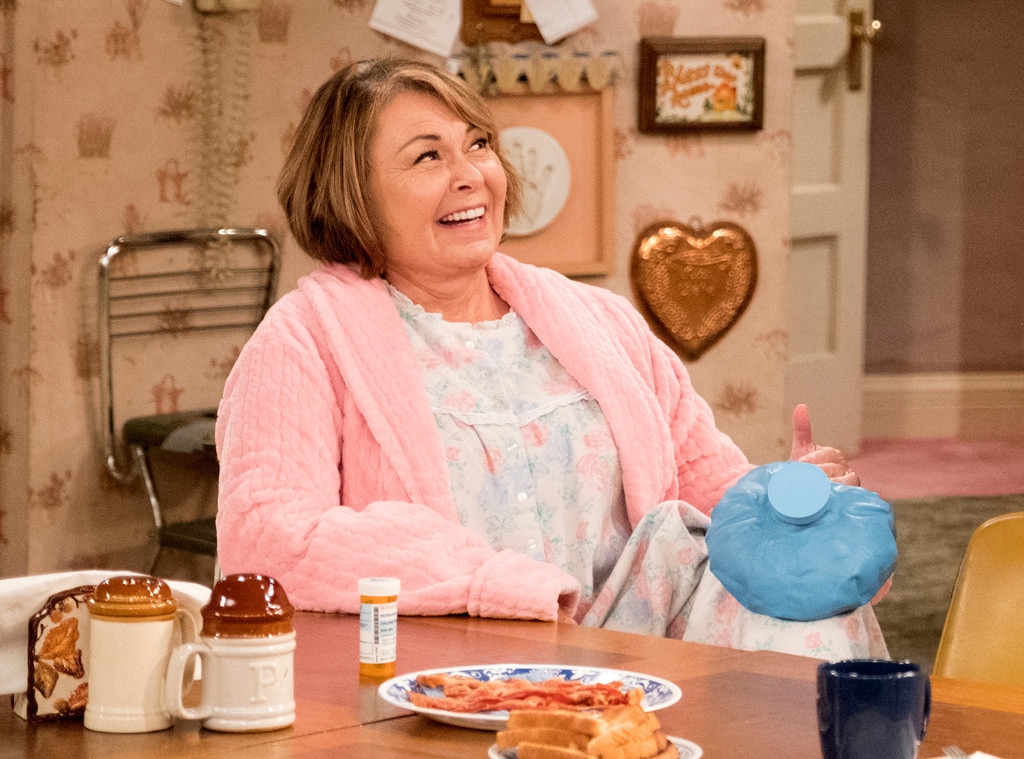 ABC
Before Roseanne returned for its big revival on ABC, star Roseanne Barr and the creative minds crafting the new season—the show's 10th, overall—promised that, amid its discussions of the nation's political divide and economic anxities, they'd also be addressing the opioid addiction epidemic currently plaguing the county.
What they didn't say was just how that particular crisis would work its way into the show's narrative. But with tonight's penultimate episode of the season, we now know. And boy is it bleak.
After a season's worth of mentions about Roseanne Conner's bad knee and the Conners' struggle to cover their rising health care costs, it took Roseanne and Dan's 45th wedding anniversary celebration—complete with rosé  and a free Honeybaked Ham—to finally reveal that Rosie's got herself a deadly serious addiction to pain pills.
"You're hoarding pills, you sent me out for more, you blame the kids. All lies," Dan (John Goodman) shouted at her, beside himself. "45 years of marriage, you've never lied to me like this before. Or have you?"
"No. I just didn't say anything because we can't afford the surgery and I got these pills because I'm going to be dealing with this for a long time," Roseanne said, attempting to justify her drug abuse. "You don't have any idea how bad it hurts."
As Dan assured her that his bad back let him know exactly what she was going through, he told her that he wanted her to finally schedule her surgery, no matter the cost. "Look, if it's between you OD'ing and me coming up with the money, I'll figure out something. In the meantime, I'll give you one pill every six to eight hours for post-operative pain," he said. "What the hell? Are you sure Marcy Bellinger doesn't need these?"
"When you get new boobs, compliments should be enough," Roseanne replied.
"I got to take a walk," Dan said, after administering her medication and kissing her on the forehead. "I know you can do this."
Dan may have faith in his wife, but it's what happened after he left her alone in the family kitchen that made clear this wasn't something that would be easily tied up by the time the credits rolled. With Dan out of sight, Roseanne went to the freezer and got out her rubber ice pack. And as she sat there, icing her knee, she unscrewed the cap and rooter around inside, eventually pulling out a plastic bag full of pills.
Uh-oh.
Where we go from here is anyone's guess, but something tells us next week's season finale won't be pretty.
Roseanne airs Tuesdays at 8 p.m. on ABC.