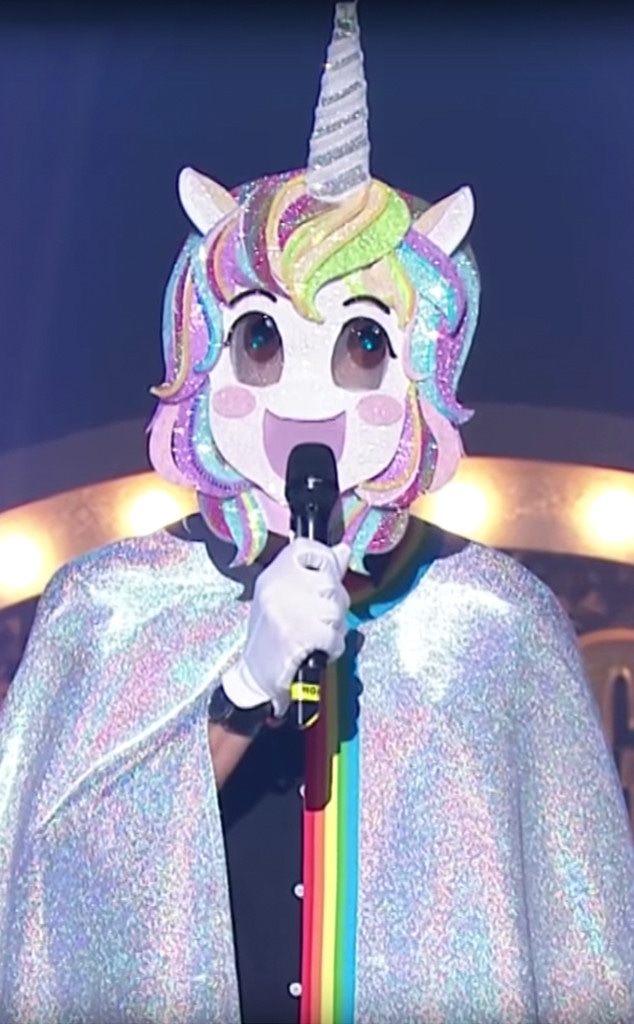 YouTube
Shameless promo is the best kind of promo!
While overseas doing press for Deadpool 2, Ryan Reynolds competed on a Korean singing show disguised as a unicorn. Just when we though Ryan couldn't "out Ryan" himself, he proves us wrong.
Clad in a colorful mask and glittery rainbow cape, not a single audience member suspected it was Reynolds as he belted out the lyrics to "Tomorrow" from Annie. (And to be completely honest, Ryan isn't half bad at singing!) No surprise here, the video of Ryan's performance on King of Mask Singer has taken the internet by storm and amassed millions of views.
Reminiscent of The Voice, the identities of two competing singers are concealed by wild costumes as to not let their appearance impact the judges' decision. 
But when Reynolds takes his mask off, the audience goes absolutely nuts over the surprise star sighting. 
"Hello, everybody. I'm so sorry about that song," Blake Lively's husband apologized, adding, "I was wearing an adult diaper!"
After his elimination, Ryan graciously thanked the show for having him on. "This was such a thrill," he told the audience. "This was an unbelievable honor for me, you guys pushed me to my own limits and I thank you for that. It's just the best."
Watch Ryan's hilarious karaoke performance in the videos above!