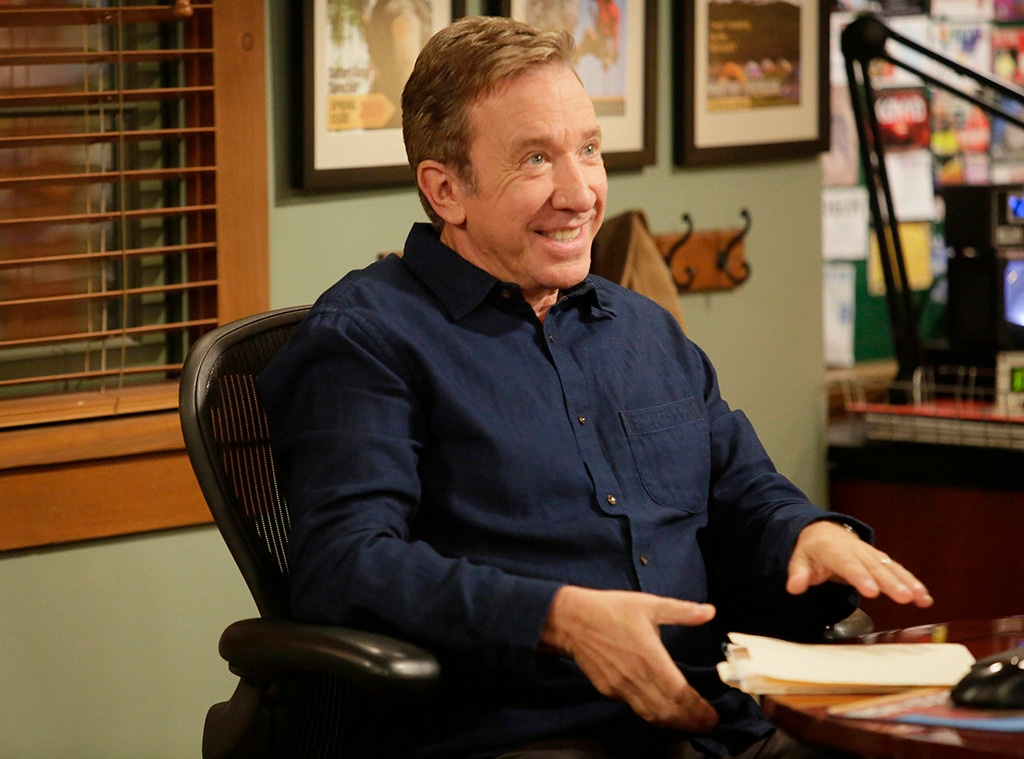 Fox
A day after Fox slaughtered most of its beloved, if low-rated, live-action comedy slate, the network has officially announced its plans to revive Tim Allen's multi-cam sitcom Last Man Standing a year after ABC sent it to the discard pile after six seasons, clearly hungry for a politically right-leaning revival of their own.
For those who've forgotten—or tend to steer clear of Allen's hokey brand of machismo—Last Man Standing stars the Home Improvement alum as Mike Baxter, a married father of three girls who tries to maintain his manliness in a world increasingly dominated by women. Yes, really. That's what it's about. So, get ready for a bunch of jokes about how #MeToo has gone too far, probably.
"Excited?," Allen said in a statement announcing the revival. "Team LMS was in the sixth inning, ahead by four runs, stands were packed and then for no reason, they call off the game. It leaves you sitting in the dugout, holding a bat and puzzled. Now we get the news from FOX that it's time to get back out on that diamond – hell yes, I'm excited!  When I heard the offer to create more episodes of Last Man Standing, I did a fist pump so hard I threw my back out. It's the fans! I could not be more grateful for the fans who wrote petitions and kept up the passion and incredible support for the show. And a fist pump, ouch, for Dana Walden and Gary Newman at FOX for not only listening to the fans, but for making the bold move to bring Last Man Standing back. I'm sure audiences will be curious to see what we look like after all these years.  Oh, has it only been one year?  Well, just goes to show you – a lot can happen in a year."
"Last Man Standing ended too soon and the outcry from the fans has been deafening," said Gary Newman and Dana Walden, Chairmen and CEOs, Fox Television Group. "We've wanted to put the show back together since its final taping a year ago, and Tim never gave up hope either. Thanks to its millions of devoted viewers and the irrepressible Tim Allen, we haven't seen the last of Last Man Standing."
The series averaged 8.3 million viewers in Live+7 ratings during its last season on ABC, making it the network's second most-watched comedy after Modern Family.
Last Man Standing will return during the 2018-19 TV season.