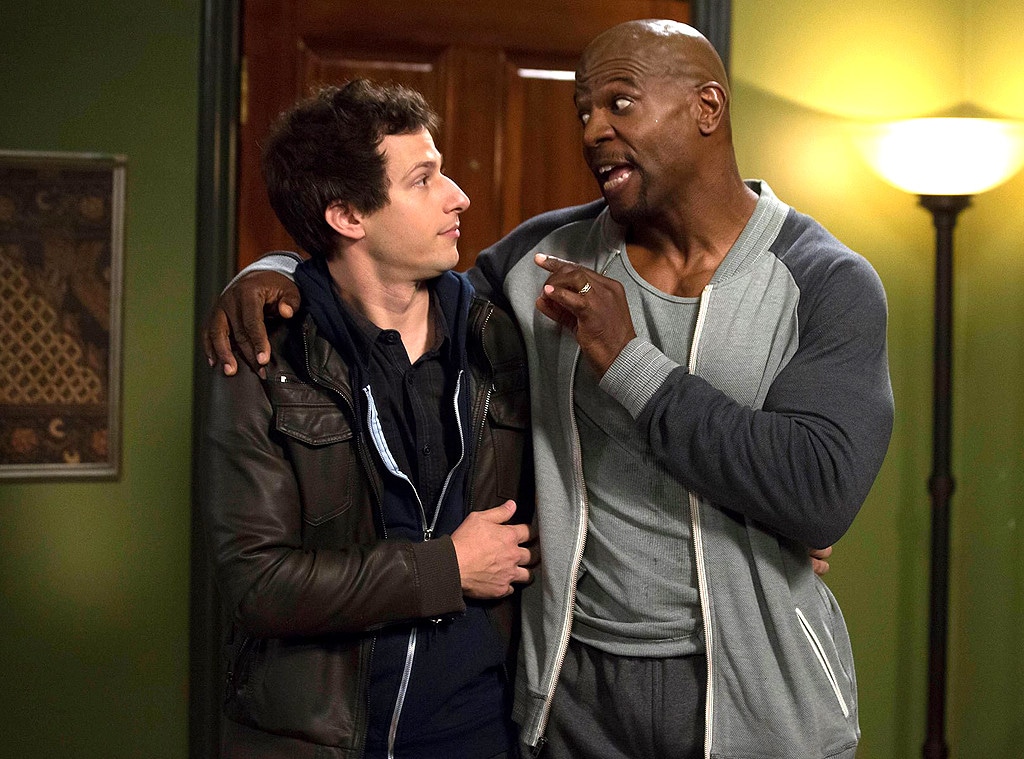 FOX
The devastation has officially begun.
This is the time of year where we find out which shows have been mercilessly canceled to make way for all the new pilots, and Fox is the first to drop three bombs on us at once. 
Brooklyn Nine-Nine, The Mick, and Last Man on Earth have all officially been canceled, despite the fact that all three are well-loved by fans and critics. 
Brooklyn Nine-Nine got a full five seasons, Last Man got four, and The Mick was only around for two. Both Last Man and The Mick have already aired their final episodes, with each one giving us great cliffhangers that will now never be resolved. 
The gang on Last Man on Earth had finally found a sort of paradise to live in featuring goats and fruit trees, but just as they were happily settled down, a whole underground town full of people showed up at the front door, leaving us with only an "Oh farts!" from Tandy (Will Forte) to live with for the rest of our lives. 
The Mick ended on a truly bleak note, with Sabrina (Sofia Black-D'Elia) getting struck by lightning and ending up in the hospital. Now she's just forever in the hospital! 
Brooklyn Nine-Nine, meanwhile, will most likely get an actual ending. Next week's finale features Jake (Andy Samberg) and Amy's (Melissa Fumero) long-awaited wedding—the most classic way to end a sitcom. So maybe we'll all survive its loss. Maybe. 
Fox is already losing New Girl as well, with that two-hour series finale airing next Tuesday. Hopefully this loss of comedies means good news for one of its only remaining live action comedies, LA to Vegas?
Get the scoop on everything left awaiting its fate in our Bubble Watch Gallery. 
Brooklyn Nine-Nine's series finale airs Sunday, May 20 on Fox.