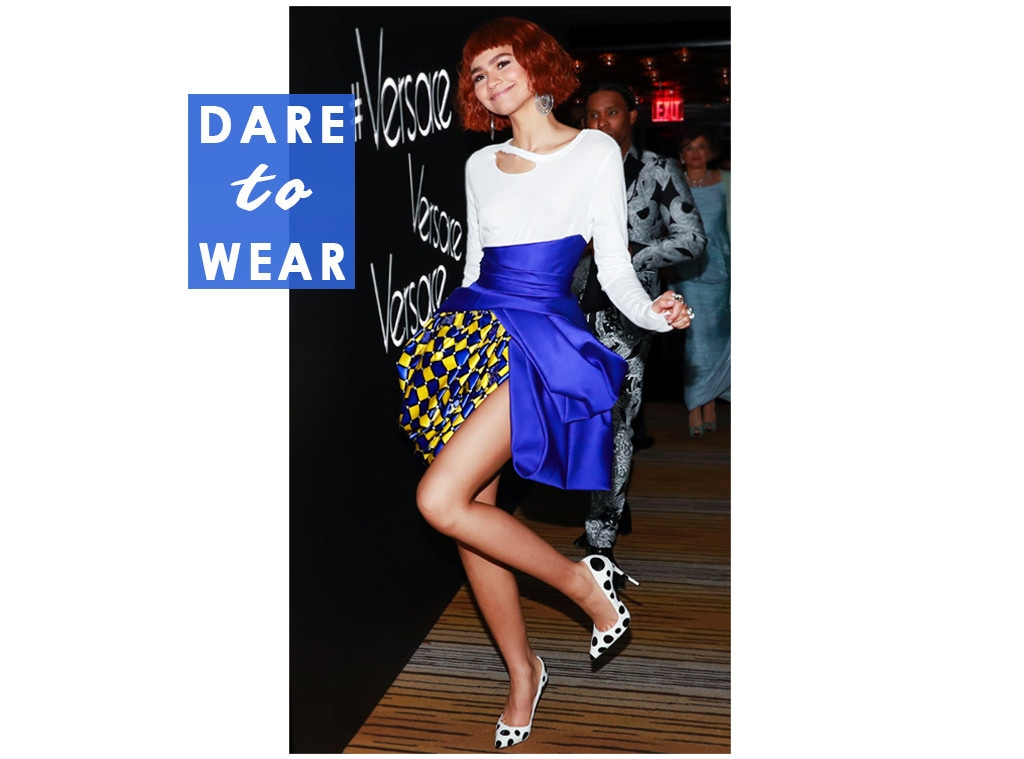 Neil Rasmus/BFA/REX/Shutterstock
If you appreciate good basics, you'll love Zendaya's new twist on a classic piece.
After the Met Gala, the Greatest Showman actress replaced her custom Versace gown, inspired by French heroine Joan of Arc, with a Versace yellow and blue checkered skirt, polka dot Christian Louboutin "So Kate" pumps and a white T-shirt. Her ensemble is fun-loving and light-hearted with its mix of patters and colors, in contrast to her warrior-like gown from earlier that evening. 
While the 21-year-old's skirt and pumps may be too daring for everyday style, the style of her T-shirt is a necessity for the casual-loving fashionista. Ripped along her collarbone, the n:Philanthropy Harrison Deconstructed Long Sleeve Crew reveals the same flattering parts of the neckline as an off-shoulder top, but in a much more subtle manner. It's a basic white tee with a hint of sultry appeal.
Although it retails for $88, the new distressed look, a popular style for denim, is a new twist to a wardrobe staple you can wear all year long. Plus, the brand donates 10% of proceeds to Children's Hospital LA and ASPCA. 
Love the style? Shop deconstructed T-shirts below!