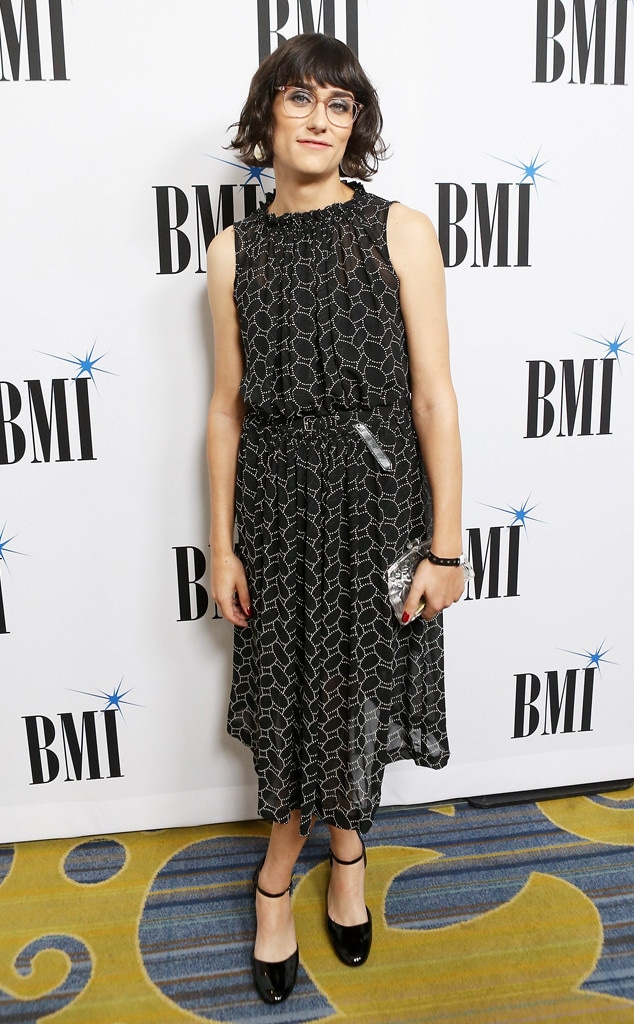 Michael Tran/FilmMagic
Teddy Geiger hit the red carpet in Los Angeles on Tuesday night, the first since announcing her gender transition last October. 
The 29-year-old singer-songwriter attended the 2018 BMI Pop Awards, where she was honored for co-writing Shawn Mendes' hit songs "Mercy" and "There's Nothing Holdin' Me Back." Geiger opted for a youthful black dress with Mary Jane heels for the big debut, accessorizing her ensemble with a silver clutch and glasses. 
Teddy wrote to fans about seven months ago regarding her decision to transition from male to female. "I started talking about it with a couple of my close friends and family about a month ago and it's given me the courage to start the process," she wrote on social media. "I feel like the next step is to tell all y'all. So here, it goes. Love it or hate [it] this is who I have been for a [long] time. I love u guys."
Geiger later revealed on Instagram that she began hormone replacement therapy. 
In a recent interview with Billboard, Mendes showed his support for Geiger. "I'm so grateful to be going through this process with her because I'm learning so much from it," he said.
The performer continued, "I wish everyone could experience this, because if they did, there would be no questions. There would be no 'I don't get it,' no confusion about the process."
Geiger has celebrated quite a few milestones of her transition on Instagram, including getting her ears pierced and switching up her hairstyle.