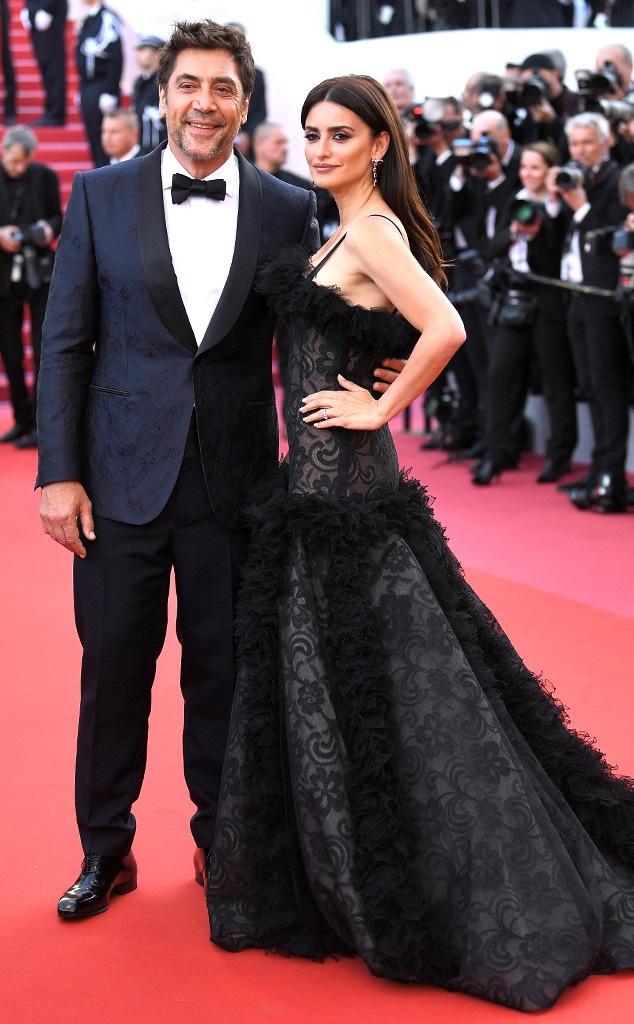 James Gourley/REX/Shutterstock
Penelope Cruz revealed she and her husband Javier Bardem received equal pay for their roles in their new movie Everybody Knows.
When asked if they were paid the same amount at the 2018 Cannes Film Festival, the 44-year-old actress told reporters, per Variety, "Actually, yes."
In addition to talking about their paychecks, Cruz weighed in on what it's like to work with her husband, whom she's collaborated with since their 1992 film Jamón, Jamón. 
"We don't take the characters home at the end of the day," Cruz said, per Variety. "We have similar ways of work. The fact that we know each other and trust each other helps." 
While the couple has starred in several films together—including Loving Pablo, Vicky Cristina Barcelona, and The Counselor—they don't always seek out collaborative projects. 
"That will be once in a while, if we feel it's right," Cruz added. "I don't think it will be too often."
Cruz has also recognized the importance of setting boundaries between her personal and professional life.
"When I was in my 20s, I thought the more I would torture myself and the more I would stay in character for months, the better the result would be," Cruz said, per Variety. "I learned it's not really related to that. I have a life and I have a job. That allows me to jump from reality to fiction."
Everybody Knows debuted at the festival on May 8.