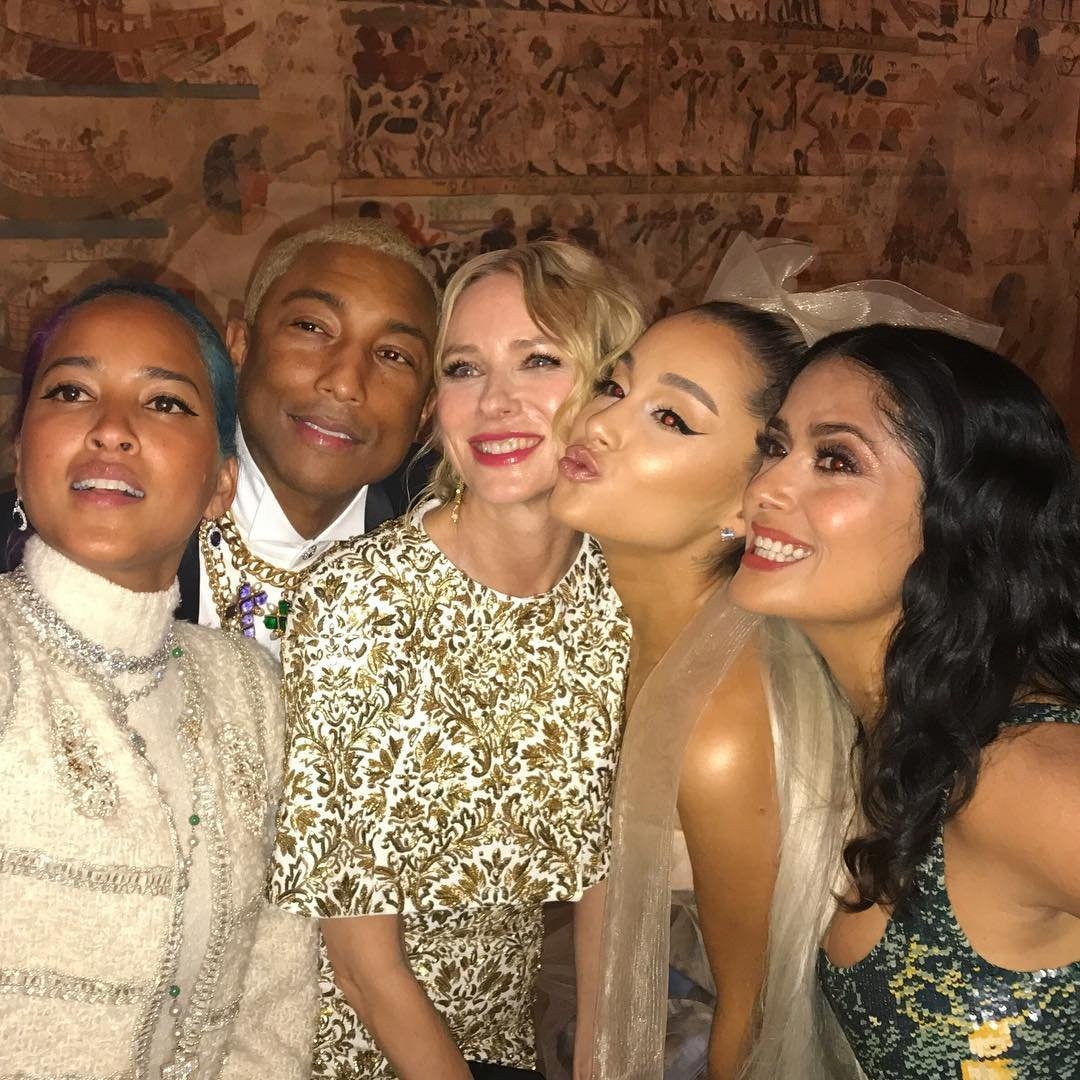 Instagram
Despite her 2015 selfie ban, Anna Wintour is not the strictest rule enforcer. 
Celebs were up to their usual shenanigans at last night's 2018 Met Gala, and even though another epic bathroom selfie didn't make its way onto our Instagram feeds this morning, there were still plenty of rebels ready to take the risk of posing for the cameras inside. 
No surprise here—Kim Kardashian wins the award for most stealthy selfie taker! She recruited Kylie Jenner, Jennifer Lopez, Alex Rodriguez, Sarah Jessica Parker and more to say cheese throughout the evening. 
Honorable mention goes to Ariana Grande, who for her first-ever Met Gala wasn't the least bit afraid to document the exclusive event on social media. 
Ready for even more selfies? Click through the gallery above!