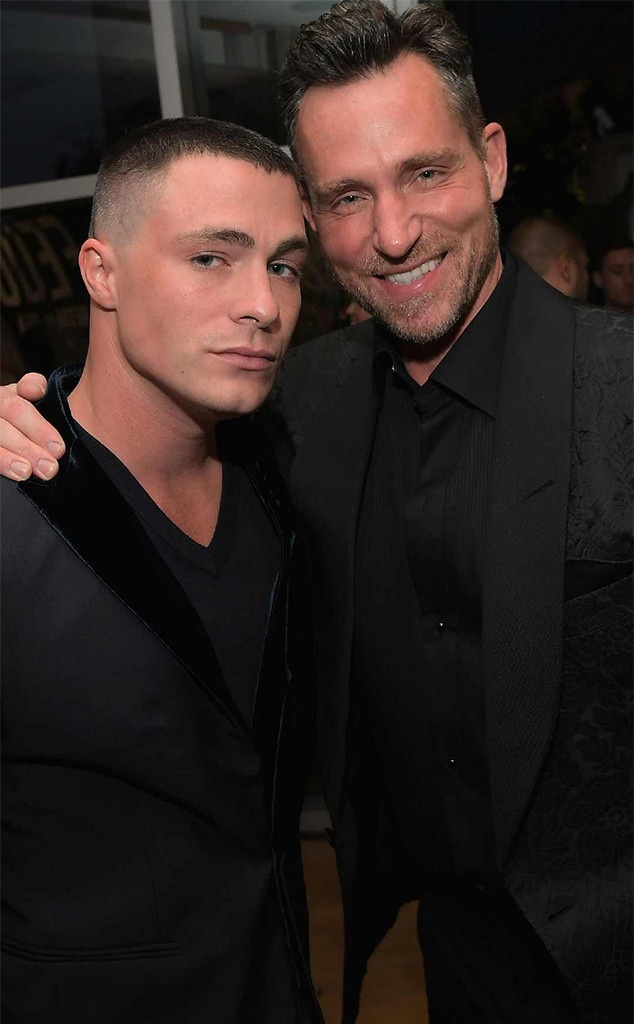 Charley Gallay/Getty Images for Vanity Fair
Colton Haynes and Jeff Leatham are officially calling it quits after six months of marriage. 
Days after rumors sparked of a split between the newlyweds, the actor filed for divorce from the floral designer on Tuesday, a source confirmed to E! News.  
Last week, the two seemingly unfollowed each other on Instagram and Haynes deleted pictures with his husband on his account, raising red flags that something was awry. 
Additionally, a source told E! News their relationship went south some time ago. "Through their relationship," an insider said Jeff "pulled Colton away from his friends and Colton really started to lose himself."
The recent death of Hayne's mother "really changed things," the source added. "He realized how isolated he'd been from his friends in the time he needed them most. Their relationship was never as perfect or romantic as they had publicly portrayed."
The couple's marriage was brief, lasting less than a year since they tied the knot in late October 2017. A month after they made their relationship Instagram official, Leatham proposed to Haynes in Los Cabos, Mexico in March 2017 with the help of famous friends like Melanie Griffith, Serena Williams and Cher, who all spoke to them in a pre-taped video message.
In May, Haynes proposed back to Leatham and they sported matching sparklers.
While they are going their separate ways, Haynes did take to Twitter as reports emerged of their split to clear one thing up. 
"Jeff would never cheat," he tweeted. "He is an amazing man. Please stop being mean to him."
TMZ was first to break the news of this split.