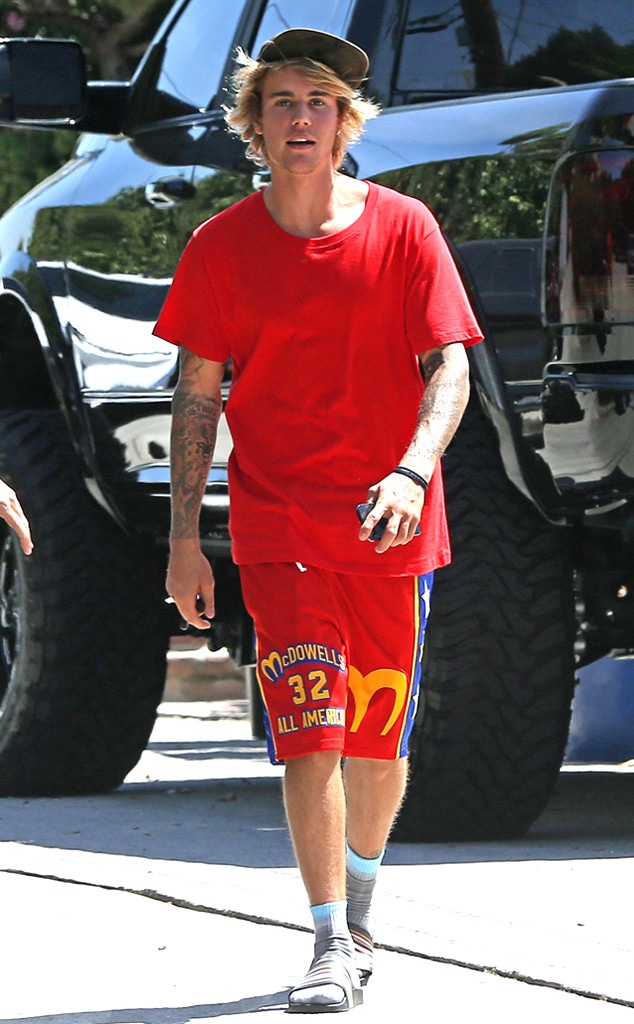 Justin Bieber is keeping it real.
The singer took to Instagram on Tuesday to remind his millions of followers that looks can be deceiving: "Hey world, that glamorous lifestyle portrayed by famous people on Instagram. Don't be fooled thinking their life is better than yours."
He candidly wrote, "I can you promise you it's not!"
And whether the "Baby" singer is speaking from personal experience or simply attempting to teach a valuable lesson, he chose not reveal the inspiration behind the honest words. His comments did, however, come on the heels of the lavish and celebrity-filled Met Gala, which was attended by his ex-girlfriends, Selena Gomez and Hailey Baldwin.
While the artist didn't attend the "Heavenly Bodies: Fashion and the Catholic Imagination" themed ball, he has other things on his mind, like his new passion for cycling. According to photos published by The Daily Mail today, the 24-year-old was turned away from a SoulCycle class due to full capacity.
As of late, Bieber has frequently been seen attending the popular fitness spot, and even brought rumored girlfriend Baskin Champion along for a workout.
Gomez, meanwhile, has been promoting her new song, "Back to You," which has fans guessing whether or not she is hinting at her hopes to reconnect with Bieber. Recently, the songstress shared a black and white photo of herself, with the caption, "I wanna hold you when I'm not supposed to."
What are your thoughts on Bieber's post-Met Gala message? Let us know in the comments below.