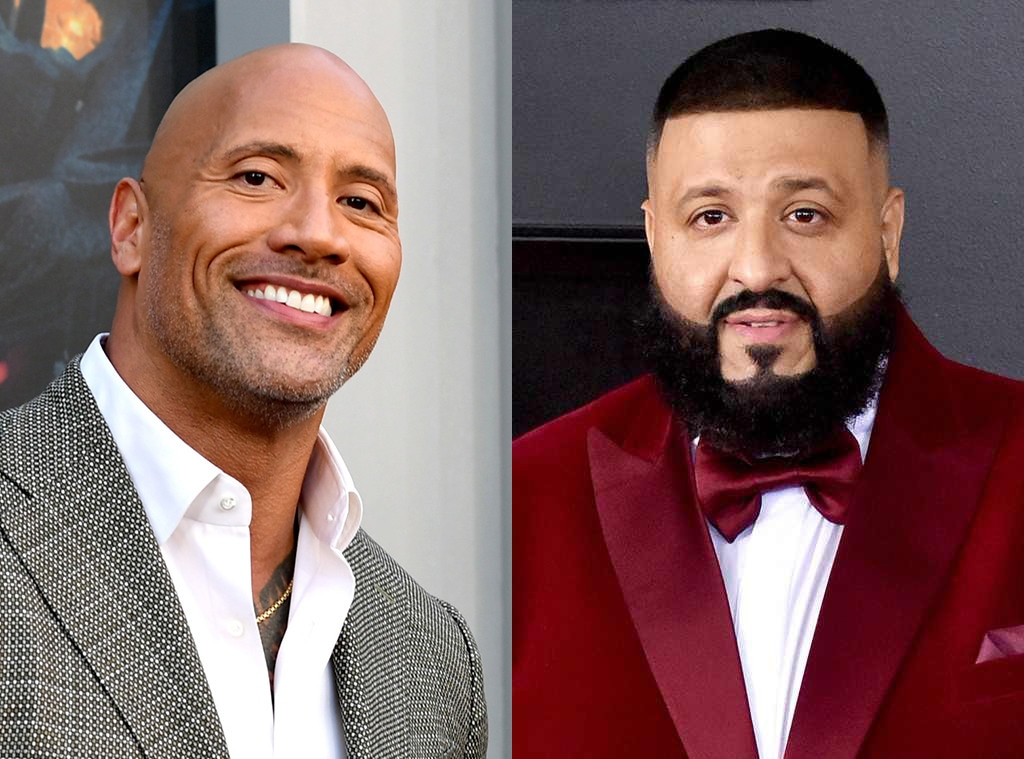 Getty Images/FilmMagic
Dwayne Johnson just made one thing clear: he's all about rocking his lady's world...
On May 4, The Root tweeted out a link to story about a recently uncovered 2015 interview with The Breakfast Club in which DJ Khaled said he doesn't perform oral sex on his wife Nicole Tuck but he expects it from her because he's "the king" and because there's "different rules for men." 
The comments have spawned quite the backlash against the music man, but out of all the responses, the Rampage actor's hilarious comment about DJ Khaled's remarks may be the best one yet.
Responding to The Root's tweet, Johnson, who just welcomed a daughter with girlfriend Lauren Hashian, wrote, "Ahem.. *clears throat* as a man, I take great pride in mastering ALL performances. This is probably a little TMI.. I will now quietly excuse myself from this fun thread."
And that's how ya drop the mic...
Meanwhile, Westworld actress Evan Rachel Wood, who came out in 2011 as bisexual, also called out the hip-hop producer for his oral sex comments. 
Wood had this to say in response: "You're seriously missing out man," she tweeted. "Take it from someone who has pride and thoroughly enjoys pleasuring women. You should grow up." 
In the original 2015 interview, the "I'm the One" performer admitted he'll "never" perform oral sex on a woman, but said it would not be okay if the roles were reversed and his partner opted out of performing oral sex on him. 
"A woman should praise the man—the king" he said. "If you holding it down for your woman I feel like the woman should praise. And a man should praise the queen. But you know, my way of praising is called, 'How was dinner? You like the house you living in? You like all them clothes you getting? I'm taking care of your family, I'm taking care of my family.' You know, I'm putting in the work."
He continued, "It's different rules for men. You gotta understand, we the king. There's some things that y'all might not wanna do, but it got to get done. I just can't do what you want me to do. I just can't."
And we just can't...