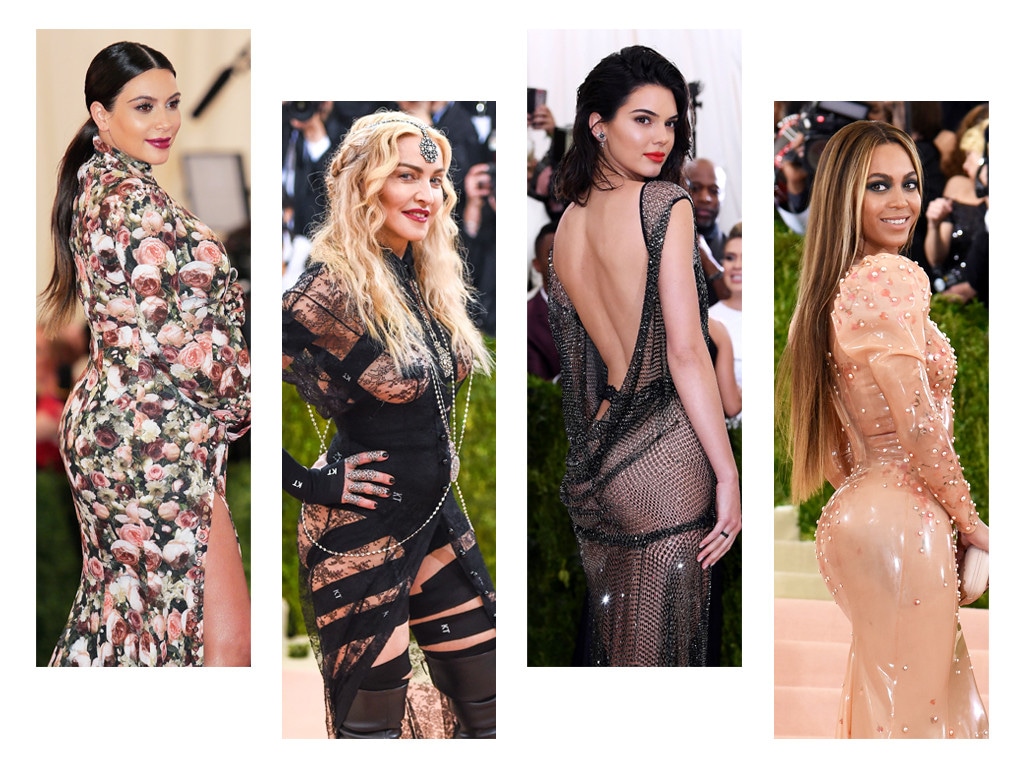 Getty Images / Rex Shutterstock
Here's the thing about Met Gala fashion: It's meant to provoke discussion. 
The over-the-top custom creations are designed to bring awareness to the year's specific theme along with featuring the designer and celebrity's aesthetics. The look, no matter how revealing, unexpected or seemingly odd it may be, is designed to create dialogue. And, boy, do people have opinions. In preparation of the first Monday of May—and all its glamour—we're looking back at the most talked-about, most meme-d and most controversial Met Gala looks of all time. 
Remember that time Beyoncé wore a flesh-colored latex Givenchy gown? The baby powder jokes did ensue. It was only last year when Kendall Jenner almost bared it all in 85,000 crystals strung together by a single thread. There was also that time Madonna exposed her behind in a lace bodysuit, used as a political statement to support gender rights. 
To see all the most talked-about looks from Met Gala past, click through.