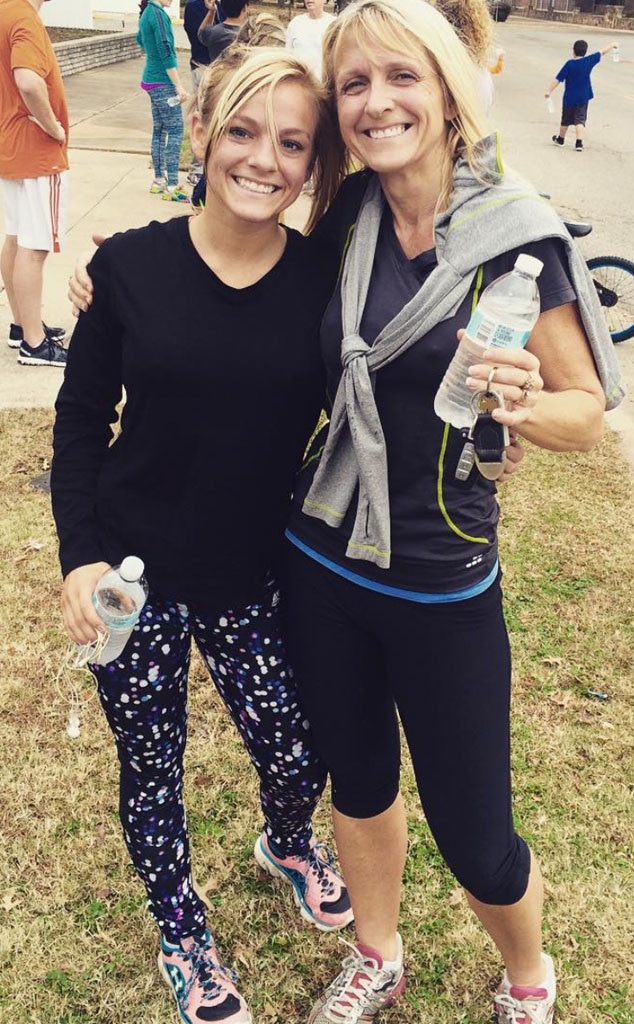 Instagram
Mackenzie McKee has shared some heartbreaking news with her fans.
Four months ago, the Teen Mom 3 star told her social media followers that her mom had been diagnosed with stage four brain cancer. In a touching post on Friday, Mackenzie revealed to her fans that her mom Angie Douthit's cancer has spread.
"O mom, you are so amazing. Idk how you are touching lives all around the world of people who have never met you but you are," her post began. "You have such a strong message to share and you are not scared to shout it to the roof tops. You don't deserve this, none of it. So happy, so healthy, and so faithful to God. Stage four cancer in your lungs, in your brain, and now in your bones. And not once have you questioned Gods love for you. You are truly praising him in the storms and yet again being the glue to my life."
Mackenzie continued, "As many already know we did not get a good update yesterday and this dollar coaster is exhausting and expensive. One thing you wish people would do is to remain healthy and take care of your body and to #alwaysbekind . You helped me with my #bodybymac 3 month program and have always been my number one cheerleader through this all. So this weekend All purchased on my fitness at home workout programs will go towards the cost of all travel expenses and medication because your so good and telling people to stop complaining, get off their butts, and get active. So here is to donating and getting healthy at the same time."
Back in January, Mackenzie asked her followers for their prayers after learning that her mom had three masses on her brain.
"All prayer warriors. Please pray for my mom. What we thought was bronchitis turned out to be 3 masses on her brain, 1 large [one] in her lungs and multiple blood clots. We are in shock and devastated. She has brain surgery tomorrow. I'm sick. I'm so sick and want to wake up from this nightmare," she wrote at the time.
A GoFundMe page that was set up as a fundraiser for Angie raised over $3,000.