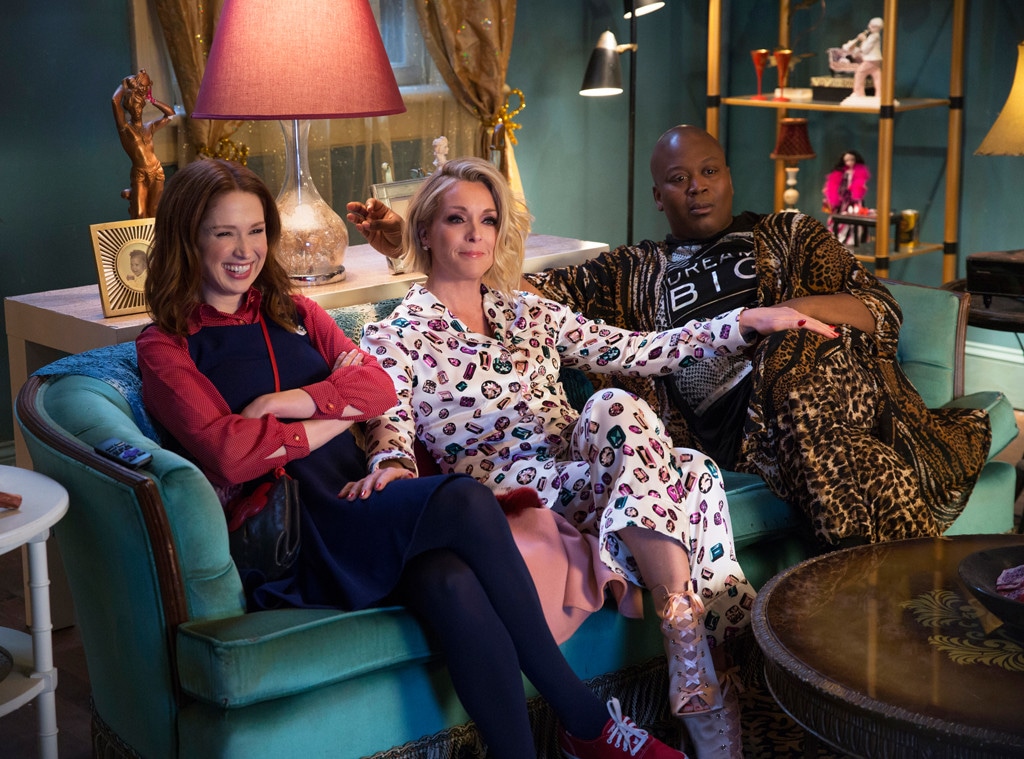 Netflix
Like all good things, Unbreakable Kimmy Schmidt must come to an end.
The Netflix comedy series starring Ellie Kemper, Tituss Burgess, Carol Kane and Jane Krakowski, which hails from co-creators Tina Fey and Robert Carlock, is set to conclude after the upcoming fourth season. According to Deadline, there are talks for a movie series finale to air after the fourth season wraps.
E! News spoke with Kemper ahead of the season three dropping on Netflix and asked her if she had given any thought on where she wants to see her character, Kimmy Schmidt, end up at the end of the series.
"That's a tough one…When we stop visiting Kimmy, I would want to see her with a lot of friends and doing stuff that makes her happy because she deserves that after having such a tumultuous time," Kemper said. "Whether that does include a significant other or not is up to her, I think, because ending up with the love of her life does not necessarily have to be the happy ending, but I think it would be nice if she could find somebody to share…"
The new season finds Kimmy in a new job, an office setting, but the show routinely featured Kimmy making references to standup comedy from the 1990s. Could being a standup be Kimmy's last laugh?
"That's brilliant!…Oh my gosh, that should be her next job. I mean she's like, 'Well, I'm really going to try and dip my toe in the standup world.' Oh, I like that. That to me is so funny because that is her sense of humor. Like, she thinks that's so funny," Kemper said.
The comedy follows Kimmy Schmidt, a woman who was held captive underground for years, as she reenters society. Along the way she makes friends, including Titus (Burgess) and Jacqueline (Krakowski) and Lillian (Kane).
See the new opening from Unbreakable Kimmy Schmidt's first episode of season four above.
The first six episodes of the fourth and likely final season premiere on Netflix on Friday, May 30.