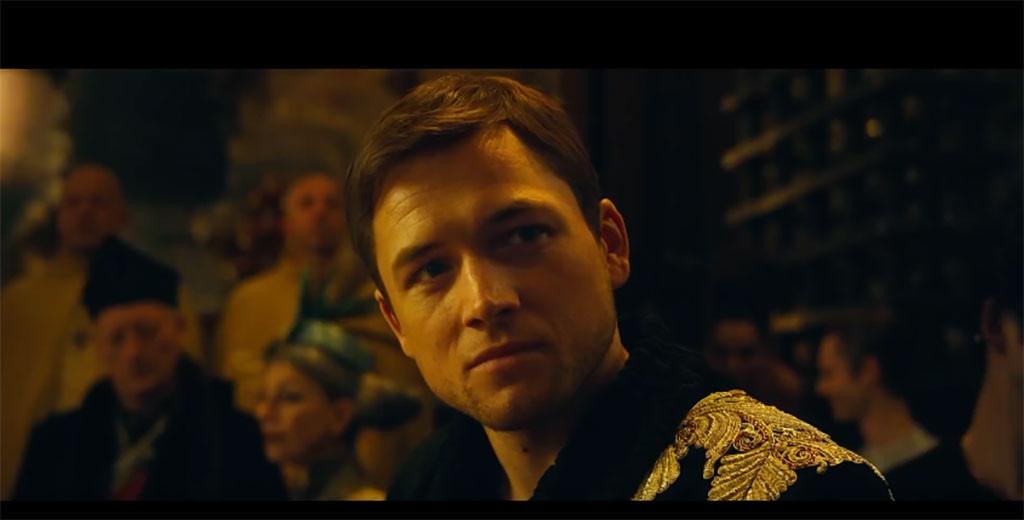 YouTube
The man under the hood has been revealed. 
In the first official trailer for Otto Bathurst's upcoming silver screen rendition of Robin Hood, the Taron Egerton takes center stage as the legendary bow-and-arrow toting English outlaw, ripping through the town on an action-packed mission. 
Meanwhile, his BFF sidekick, Little John, (played by Jamie Foxx), is not too far away as he helps Hood train. 
"You stare death in the face," he tells Hood. "That's why I chose you." As Foxx's character later encourages, "You wanted to steal? Now's your time."
In the mix of all the action, weaponry and special effects, the style of the trailer has inspired comparisons to Marvel's Avengers and Assassin's Creed.
"Avengers 4, time travel confirmed. Hawkeye is in the deep past," one fan quipped online. 
"Assassins Creed 2 looks good," another added. 
Viewers can draw their own conclusions when the film hits theaters on November 21 with a cast rounded out by Jamie Dornan of Fifty Shades fame as Will Scarlet, Ben Mendelsohn as the Sheriff of Nottingham and Eve Hewson as Maid Marian.
"He has his qualities," she quips about Hood to Egerton's character, unaware that he's really the masked vigilante. 
It seems Robin Hood has plenty more surprises up his sleeve come November. 
What do you think of the new trailer? Share with us in the comments below!