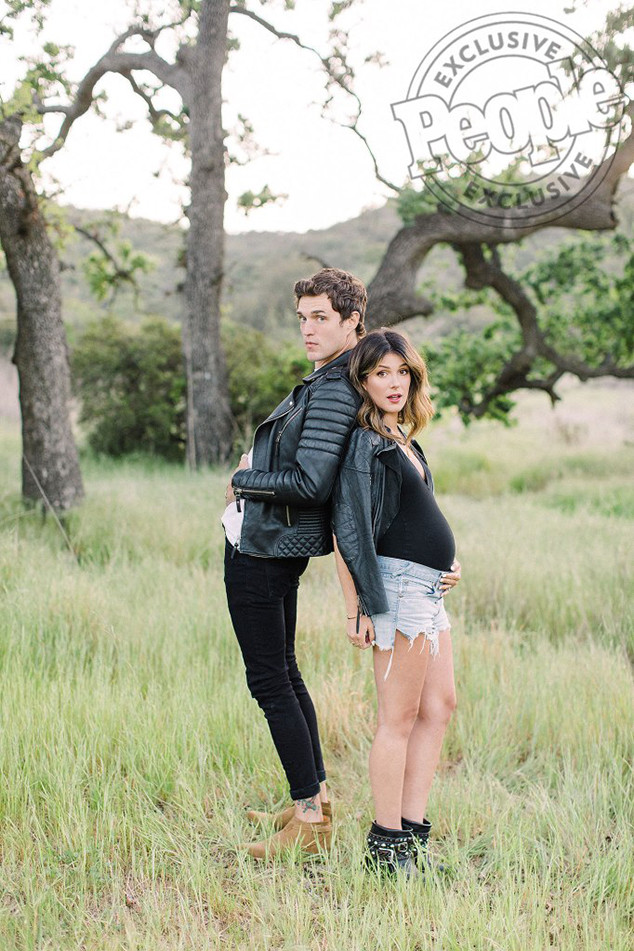 Lucas Rossi Photography for People
The 90210 family is about to get a little bigger.
Shenae Grimes-Beech and her husband Josh Beech are expecting a baby girl.
"I can't believe our world is about to get a whole lot bigger and brighter, and can't wait to embark on this wild ride with my partner in crime," the 28-year-old actress told People in an interview published Thursday.
The Annie Wilson character is confident her hubby will make a great father.
"I feel like being a father was something Josh was put on this planet to do, and I'm thrilled that we're welcoming a daughter because I know how special the bond between my mum and I has always been," the Degrassi star said. "She is such an incredible mama to me and I'm so excited to share everything she's instilled in me and taught me with our baby girl!"