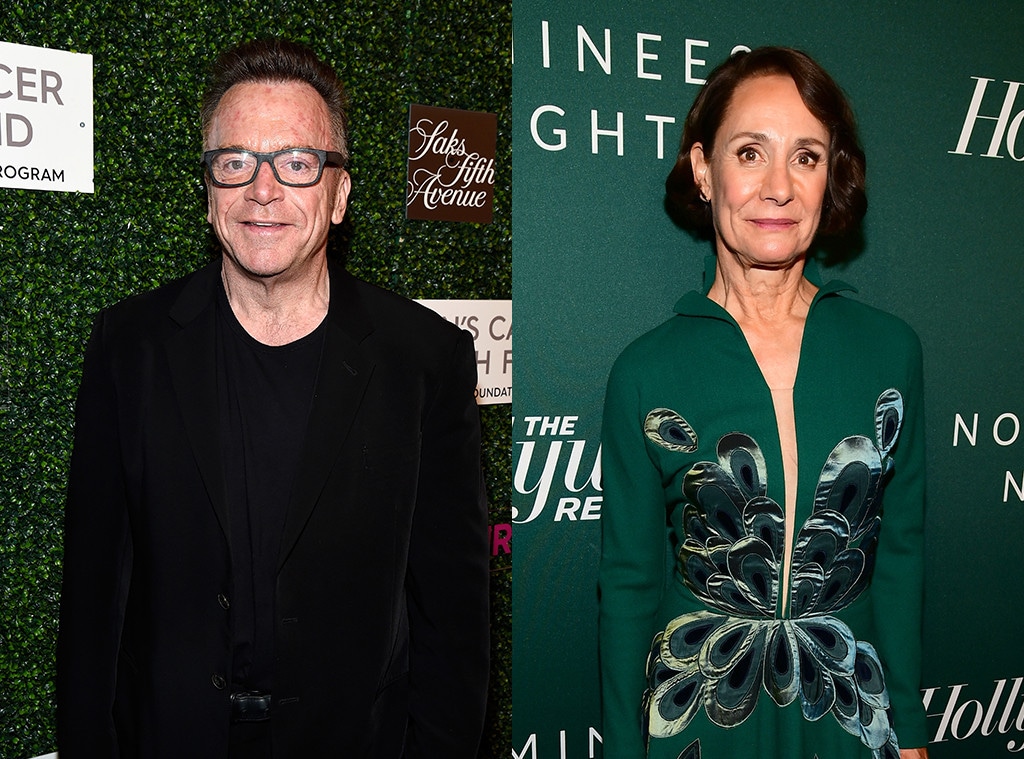 Getty Images
Tom Arnold is opening up about his relationship history.
The 59-year-old actor was a guest on The Howard Stern Show on Wednesday, where he talked about the early days of Roseanne. Arnold, who was an actor and writer on the TV series from the late '80s until the early '90s, shared with Howard Stern that he had a brief romance with co-star Laurie Metcalf during the filming of the show's pilot episode. This all occurred shortly before Arnold got together with another co-star, Roseanne Barr.
"The night we shot the pilot, yes, Roseanne was in the front seat getting romantic with John Goodman. I was in the backseat. Roseanne looks back and I'm holding hands with Laurie Metcalf and then we're having a great time," Arnold recalled.
Frank Trapper/Corbis via Getty Images
"We went to the Improv, we were just hammered. The next morning [Barr] calls me into her office and she goes, 'Tom, I was a writer too. Writers cannot date the actors. That's the rule of Hollywood,'" Arnold shared. "I was like, 'Oh, OK...I apologize. That's the rule of Hollywood I would not violate it.' And then I couldn't date Laurie Metcalf. And little did I know Roseanne would eventually make me marry her...I could never tell how women like me but apparently if they're really, really mean to me...I appreciated that."
So was Arnold romantically interested in Metcalf?
"Well, no, we had a night...it's like I'm sure we were out partying, we did a pilot for a TV show, this is exciting...well whatever...there was something that night, 100 percent," Arnold revealed. "Of course I don't know what. Well they kissed and made out...well, whatever they want...well they were backing down in a car, I don't know."
Arnold went on to tie the knot with Barr in 1990, but the couple divorced in 1994.